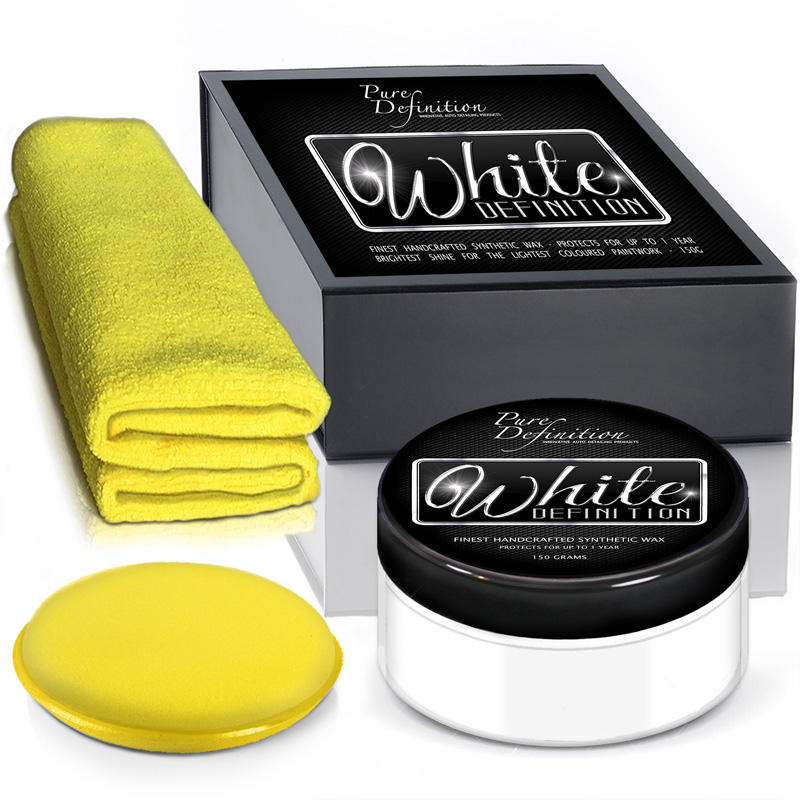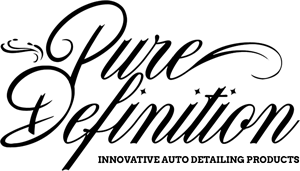 ---
White Definition creates the highest optical clarity finish and protection for white and light coloured paintwork. Produces exceptional paintwork gloss and depth, while intensifying the brightness of white and light paintwork colours. To finish of the finely handcrafted White Definition synthetic paste wax, it is perfectly scented with an indulgent coconut fragrance.
Finest Handcrafted SyntheticPaste Wax  
Creates The Highest Optical Clarity Finish & Protection  
Slick Protective Wax Coating Makes Regular Washing Even Easier
Up To 1 year Protection From Various Contamination & UV Radiation
Transforms The Paintwork To The Next Level Of Definition & Brightness.
White Definition has been developed and handcrafted with a unique blend of top-secret innovative ingredients to give the lightest shine, highest level of perfection and optimum paintwork protection. The unique innovative synthetic wax formulation protects against undesirable yellowing and discolouration of light coloured paintwork under the harsh UV radiation. White Definition locks in the paintwork finish, creating a brilliant white optical clarity finish which transforms the paintwork to the next level of definition and brightness. 
White Definition repels water and contamination, making it even easier to wash and dry your vehicle. The ultra slick advanced synthetic nano polymer formulation offers extreme paintwork protection and durability for up to 1 year. White Definition will protect and withstand against all environmental conditions such as, rain, snow and UV radiation, which would cause fading and discoloration if not protected against. White Definition creates the brightest shine for the lightest paintwork.
---
Pure Colour Definition™ Technology
Pure Definition developed Colour Definition™ Technology to ensure the very best clarity, reflection, shine and finish for the colour tone of your vehicle. The unique Pure Colour Definition™ Technology magnifies the appearance of the paintwork for a true eye dazzling colour experience.
White Definition is created with Pure Colour Definition™ Technology to create a wax which is handcrafted to work on all light or white coloured paintwork. Once applied it brightens the colour and clarity of the paintwork, imparting an elegant intense finish which truly lasts. White Definition is the perfect wax for light or white coloured paintwork.
---
WHEN SHOULD I USE THIS PRODUCT?
White Definition should be applied after preparing the paintwork (if required with polish and/or Pre-Wax Cleanser). After application only use a PH Neutral car shampoo to clean the paintwork, such as Gloss Wash Shampoo or Pure Wash Shampoo.
There are no reviews for this product.

Wash your vehicle ensuring that all dirt is removed from the paintwork before waxing. Do not use the wax on contaminated or dirty paintwork. 
Once a layer of White Definition has been applied onto your paintwork, within approximately 20 minutes it will transform into a rock hard protective layer. This layer locks in the colour, depth and clarity enhancers which are infused in the wax to create the unique and complex White Definition formulation.