Waterless Wash 5.8L Kit | High Gloss Carnauba Wax | Car Showroom Cleaning Shine
Waterless Wash 5.8L Kit | High Gloss Carnauba Wax | Car Showroom Cleaning Shine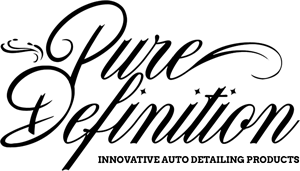 ---
1 x GLOSS WASH WATERLESS (800ML)

1 x GLOSS WASH WATERLESS (5 LITRES)

2 x MICROFIBRE CLOTHS

Gloss Wash Waterless cleans and protects the bodywork of your vehicle, it lifts away dirt particles safely away from the surface leaving a layer of wax behind. Keep your vehicle clean while away from home as Gloss Wash Waterless enables your to wash and wax your vehicle anywhere.

✅ Wash & Wax Your Vehicle Anywhere


✅ Active Agents Specialise Against Removal Of Dirt & Grime


✅ Carnauba Wax Layer Enhances Gloss & Depth


✅ Lifts Dirt Particles Safely Away From The Paintwork Surface


✅ Protective Wax Layer Intensifies The Gloss Of The Paintwork

Gloss Wash Waterless is developed using the latest advanced nano polymer technology. It contains active agents which specialise against removal of dirt and grime, lifting the dirt particles safely away from the surface.


Cleaning your vehicle is quick and easy, more importantly it requires far less effort to achieve a showroom finish absolutely anywhere.


Once applied it leaves a slick protective wax layer which intensifies the shine and gloss of the paintwork. The wax layer creates an antistatic barrier which aids in attracting less potential dirt to vehicle paintwork, keeping the surface cleaner for longer.
There are no reviews for this product.