Car Washing Kit Shampoo Wax Snow Foam Wheel Cleaning Detailing Pure Definition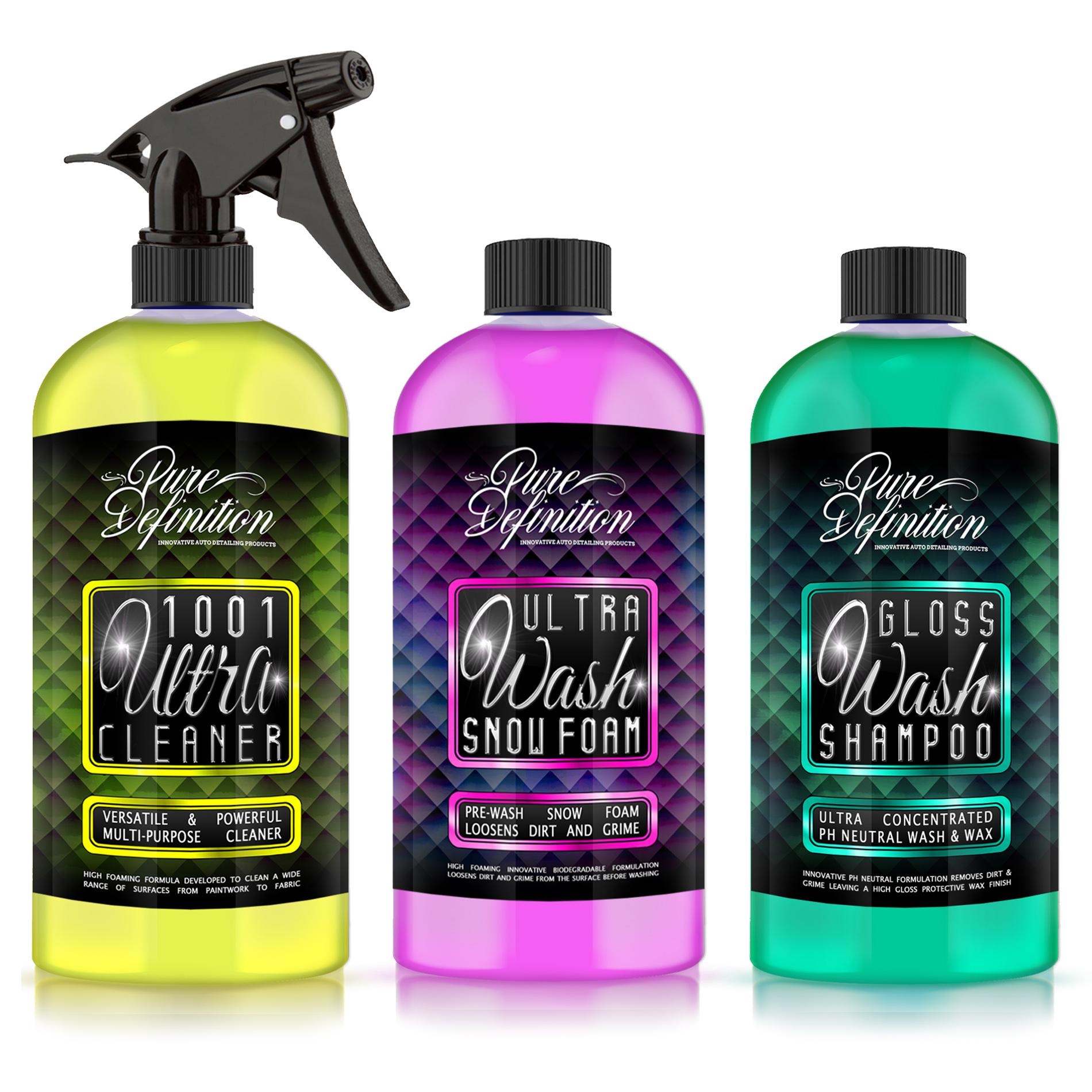 Car Washing Kit Shampoo Wax Snow Foam Wheel Cleaning Detailing Pure Definition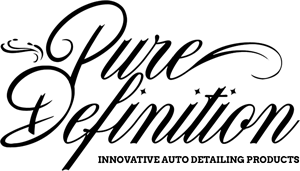 ---
This washing kit contains a range of items to clean the exterior of your vehicle, The Ultra Wash Snow Foam will aid in removing loose dirt and grime. Gloss Wash Shampoo Cleans the paintwork and 1001 Ultra Cleaner is a versatile cleaner for many vehicle surfaces.
Biodegradable Active Agents Specialise Against Removal Of Dirt & Grime

High Foaming Formulation

Adds Shine To Paintwork

A Range Of Products For A Range Of Surfaces
Kit Contents:
This detailing kit contains a variety of products to wash your vehicle:
ULTRA WASH SNOW FOAM (500ML) 
GLOSS WASH SHAMPOO (500ML)
1001 ULTRA CLEANER (500ML)
LOOSENS DIRT & GRIME FROM THE SURFACE

The advanced active agents break down the contamination on the paintwork, loosening dirt and grime which are rinsed off afterwards

HIGH FOAMING FORMULATION

Ultra Wash Snow Foam creates a layer of foam on the paintwork which enables the advanced active cleaning agents to stay in contact with the surface for longer than regular washing.
HIGHLY CONCENTRATED SHAMPOO

Gloss Wash Shampoo is a highly concentrated PH neutral wash and wax formulation. Mix 1 part Gloss Wash Shampoo with 260 parts of water. 

The additional wax blend within Gloss Wash Shampoo wash gives the additional benefit of a quick maintenance application of extra wax protection to paintwork. This enhances the finish and gloss while removing the paintwork contaminants at the same time.

PH NEUTRAL FORMULATION

The advanced formulation of Gloss Wash Shampoo is developed with a PH neutral formulation. This ensures that there are no adverse effects to paintwork finishes and protective wax layers which are already applied.
CLEANS ALL EXTERIOR SURFACES

1001 Ultra Cleaner can be used to clean all exterior vehicle surfaces. It can remove dirt and grime from the most stubborn surfaces - such as wheels.

VERSATILE MULTI-PURPOSE CLEANER

The versatility of 1001 ultra cleaner is due to the specialist innovative high foaming formulation which removes stubborn waxes, oil, grease, traffic film and stains. cleaning a wide range of surfaces has never been easier as this formulation removes the need for multiple products.




FLAWLESS EDGELESS MICROFIBRE

Our Flawless Edgeless Microfibre Cloths are one of the finest quality on the market today. The ultra plush fibres prevent any scratching or streaking, even on the most delicate vehicle paintwork. The edgeless surround of the microfibre cloth ensures there are no hard surfaces on the cloth, offering one of the safest swirl-free microfibres on the market.



There are no reviews for this product.