Ultra Glaze Mirror Gloss - 250ml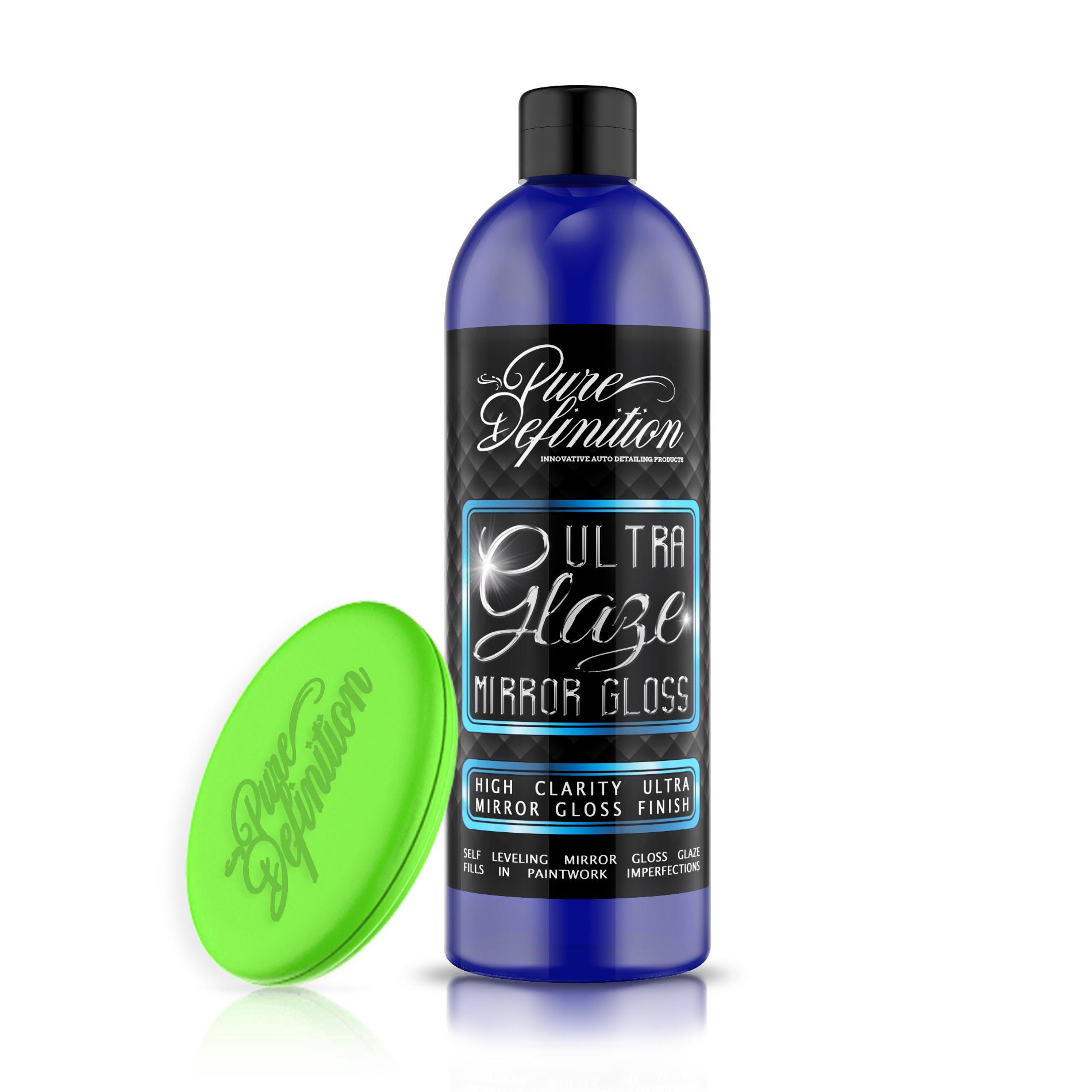 Ultra Glaze Mirror Gloss - 250ml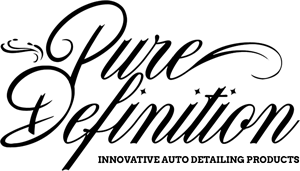 ---
raiting star
raiting star
raiting star
raiting star
raiting star
View product video
Conceal and fill in light scratches and swirl marks, enhancing the clarity and gloss of the paintwork finish. Ultra Glaze Mirror Gloss micro filling technology instantly improves the finish without having to cut away paintwork.
Instantly Improves The Finish Of Your Paintwork

Self Leveling Micro Filling Technology

Fills Light Scrathes & Swirls Hiding The True Colour Of Your Paintwork

Enhance The Clarity, Leaving A Glossy & Reflective Finish

Quick & Easy To Apply By Hand Or Machine Polisher
Kit Contents: 
This item comes with the following: 
250ML ULTRA GLAZE MIRROR GLOSS 
1 X FOAM APPLICATOR PAD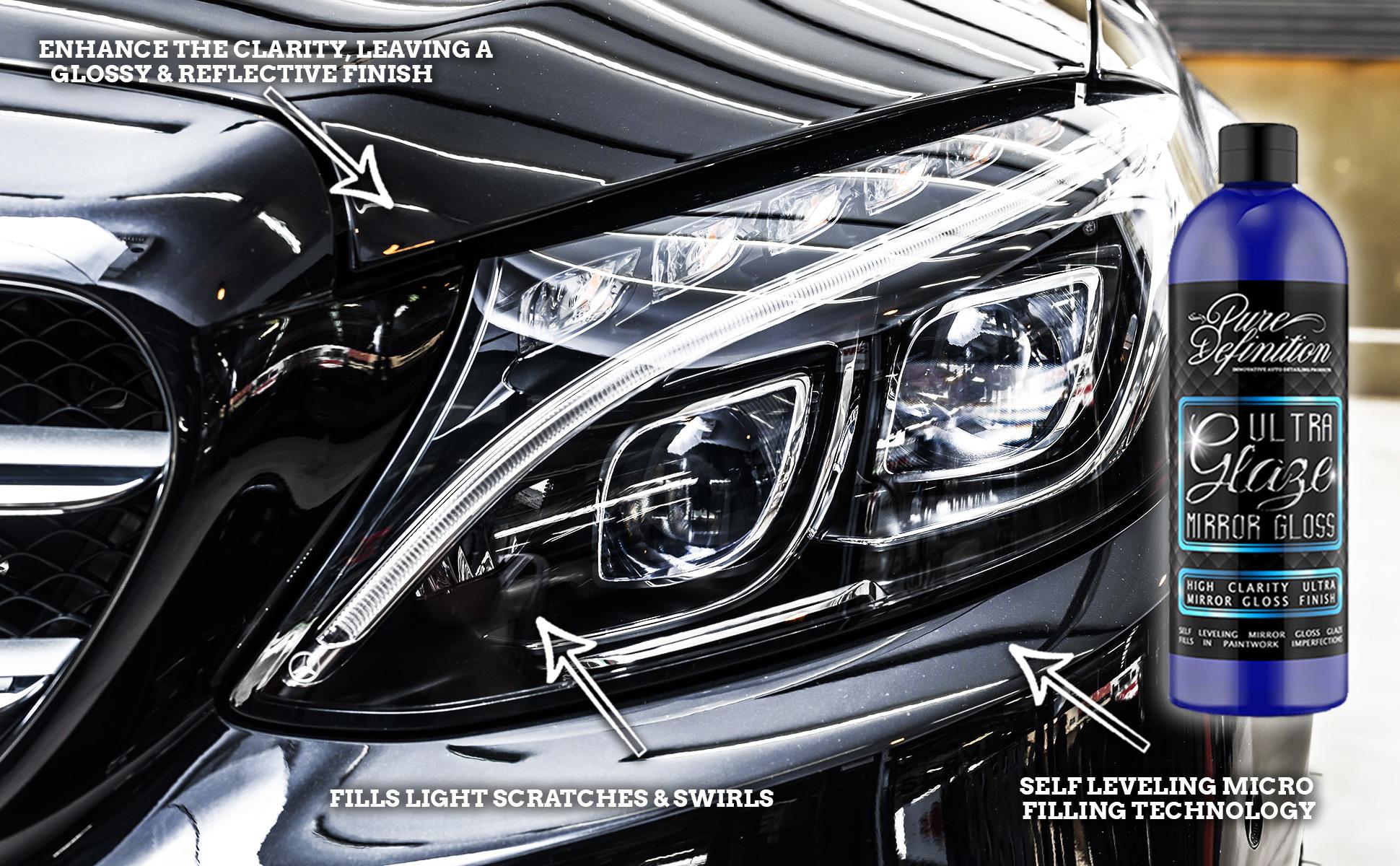 MICRO FILLING TECHNOLOGY

Ultra Glaze Mirror Gloss is developed with self-levelling micro filling technology and optical clarity enhancers which gloss over and fill in light swirls, scratches, and other imperfections. Ultra Glaze Mirror Gloss creates a long-lasting 'as new' finish without cutting the paintwork.

ENHANCE PAINTWORK GLOSS

The micro filling technology creates an enhanced deep mirror gloss finish which brings the colour and definition of the paintwork to life, instantly improving the finish of your paintwork without the need for extensive time-consuming polishing steps.
CAN BE USED WITH WAX & SEALANTS

Ultra Glaze Mirror Gloss can be topped with your favourite Pure Definition wax or sealant to lock in and further extend the durability of the mirror gloss glaze.

EVENLY SPREADS YOUR PRODUCTS

To ensure the full effectiveness of applying your detailing products it is important that they are applied correctly. Our foam pads are super absorbent, allowing the product to be spread evenly.
10X10CM IN SIZE

Each Pure Definition foam applicator pad is 10cm in diameter and 2cm in thickness. Every pad is embossed with the "Pure Definition" logo to ensure you get a quality product.

HOW TO USE THIS ITEM?

Ultra Glaze Mirror Gloss should be applied when you want to improve the condition of the paintwork without cutting into the paintwork (this can be a crucial factor in older cars/classics where the paintwork is still original). Additionally, Ultra Glaze Mirror Gloss can be used when an 'as new' finish is required as quickly and as easily as possible.











Reviews (1)
raiting star
raiting star
raiting star
raiting star
raiting star
First time used this it was shocking how well it masked swirls. The ability to self level coupled with easy on and easy off was perfect. It also wasn't hampered by use in bright sunlight.
Wash your vehicle ensuring that all dirt is removed from the paintwork before applying Ultra Glaze Mirror Gloss. Do not use the glaze on contaminated, or dirty paintwork, as this will result in scratches or light imperfections.
Once the area to be glazed is clean, shake the bottle well and apply to an applicator if using by hand, or 4 pea sized drops to a pad if using a machine polisher. Work the glaze into the paintwork before buffing and removing the residue of the glaze with a microfibre cloth.
The formulation is developed in such a way which allows it to be topped with additional wax products to further enrich the depth of the paintwork and enhance the durability of the glaze.
Product questions & answers
From: Jason
Q: Hi i was just wondering could you use the opti shield over the ultra glaze mirror? Thanks in advance Jason
A:
Hi Jason,
You cannot apply Opti-Shield over any other products. Opti-Shield needs to be applied directly on top of the paintwork. You could then apply the Ultra Glaze over the top of the Opti-Shield.
Thanks,
Pure Definition
Ask a question