Ultimate Proffesional Detailing Kit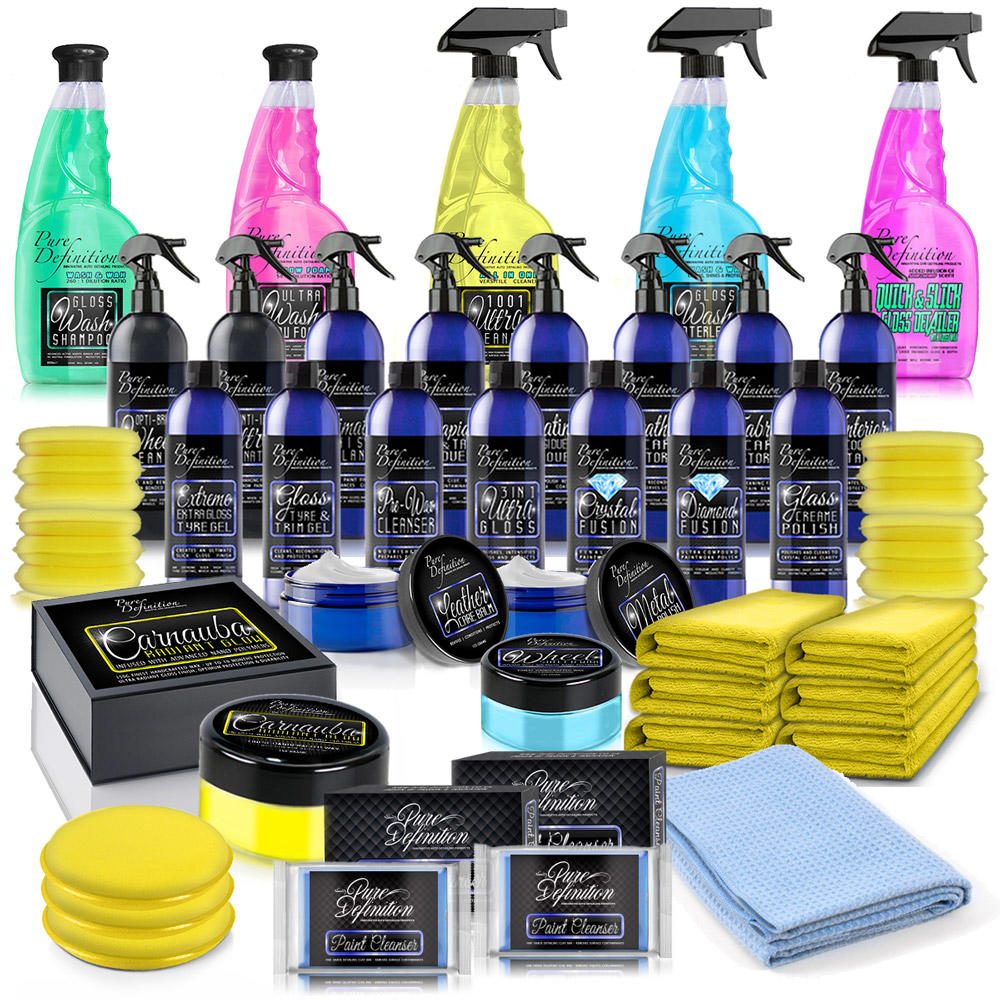 Ultimate Proffesional Detailing Kit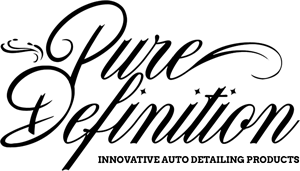 ---
Transform the condition of the exterior and interior of your car with our Ultimate Full Detailing Kit. Once applied the products will completely restore the condition of your vehicle. This is our most comprehensive detailing kit, offering all the products which you will ever need to totally transform the exterior and interior of your vehicle to as new, while offering exceptional results. 
Our Ultimate Full Detailing Kit has been hand-picked to offer a complete set of detailing products which covers every single detailing treatment possibility, such as: Washing, Drying, Paintwork Decontamination, Polishes, Waxes & Sealants, Wheel Cleaner, Wheel Wax, Tyre gels, Metal Polish, Leather Cleaner, Fabric Cleaner, Glass Polish, Interior Detailer.
Remove Heavy, Medium And Light Scratches And Swirl Marks

Enhance Paintwork Finish Leaving A High Gloss Protective Finish

Decontaminate The Surface Creating A Smooth Slick Finish

Revive, Enhance And Maintain The Interior Leather, Fabric And Trim

Remove Stubborn Brake Dust And Restore Wheels And Tyres To As New
Every detailing treatment in the kit is developed with its own set of specific properties to offer exceptional results. You don't need to be an expert in automotive detailing to achieve award-winning results - just let our tried and tested products do the work for you!
There are no reviews for this product.
CONTENTS:
1 X Ultra Wash Snow Foam (800ml)
1 X Gloss Wash Shampoo (800ml)
1 X 1001 Ultra Cleaner (800ml)
1 X Gloss Wash Waterless (800ml)
1 X Quick And Slick Gloss Detailer (800ml)
2 X 100g Paint Cleanser Fine Grade Clay Bars
1 X Anti Iron Fallout Remover (250ml)  
1 X Opti-Bright Wheel Cleaner (250ml)  
1 X Wheel Shield Wax (100g)  
1 X Diamond Fusion Ultra Compound Polish (250ml)  
1 X Crystal Fusion Final Finish Polish (250ml)  
1 X 3 In 1 Ultra Gloss Polish & Wax (250ml)  
1 X Pre-Wax Cleanser (250ml)  
1 X Leather Care Balm 


1 X Gloss Tyre & Trim Gel (250ml)
1 X Extreme Extra Gloss Tyre Gel (250ml)
1 X Coating & Residue Remover (250ml)
1 X Rapid Bug & Tar Remover (250ml)
1 X Carnauba Radiant Glow Wax (150g)
1 X Ultimate Finish Sealant Wax (250ml)
1 X Glass Creame Polish (250ml)
1 X Leather Care Restorer (250ml)
1 X Fabric Care Restorer (250ml)
1 X Interior Cockpit Detailer (250ml)


1 X Metal Polish


1 X Aqua Magnet Waffle Drying Towel
6 X Extra Plush Thick Microfibre Cloth
15 X Applicator Pads


---
* For detailed descriptions of each item in this kit please select the individual items on the website