Ultimate Finish Sealant - 250ML
Ultimate Finish Sealant - 250ML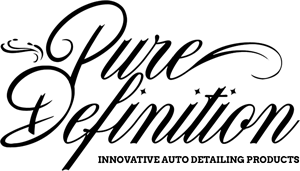 ---
raiting star
raiting star
raiting star
raiting star
raiting star
View product video
Ultimate Finish Sealant is developed with a blend of high gloss protective polymers and carnauba wax to seal in the paintwork enhancing the finish and providing a durable protective coating for up to 10 months.
Seal In The Paintwork, Giving An Even Deeper & Enhanced Gloss Finish

The High Gloss & Warmth Of The Finish Is Produced By The Carnauba Wax

Polymers Enhance The Longevity & Durability Of The Finish

Provides Protection From Numerous Contamination & UV Radiation For Months

Can Also Be Applied To Automotive Surfaces Such As Bright Metal & Gel Coats
ULTIMATE FINISH SEALANT - 250ML
Ultimate Finish Sealant is developed as the final stage to seal in the paintwork and to give an even deeper and enhanced gloss finish. The high gloss and warmth of the finish is produced by the carnauba wax. While the polymers enhance the longevity and durability of the finish.
Once applied the finish will last a very long time, providing protection from numerous contamination and UV radiation for months. Additionally, the slick protective formulation can be applied to further automotive surfaces, such as bright metal and gel coats, enhancing the finish and providing a clear protective coating.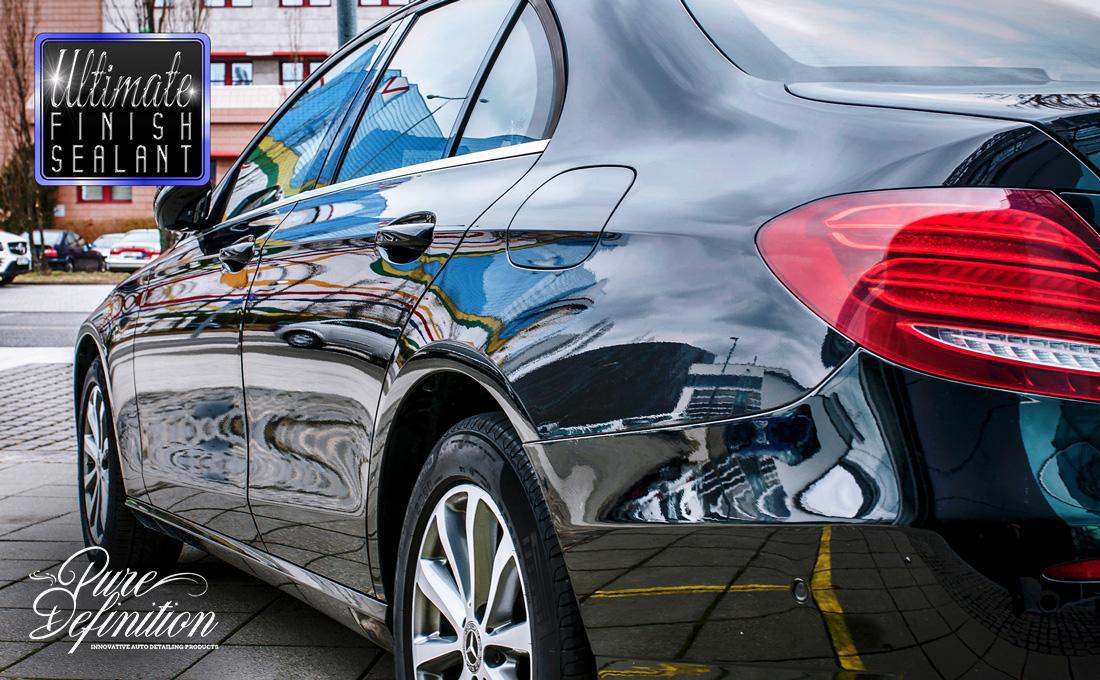 ---
FOAM APPLICATOR PAD
Pure Definition's Super Soft Polish & Wax Applicators are a key tool when it comes to applying detailing formulations and treatments such as, polish, wax, vinyl gel and more. The applicator molds to the curvature of the bodywork ensuring even distribution of the product. The high-quality soft polyfoam cell structure is super absorbent, which makes applying the product very easy as it gradually releases the formulation.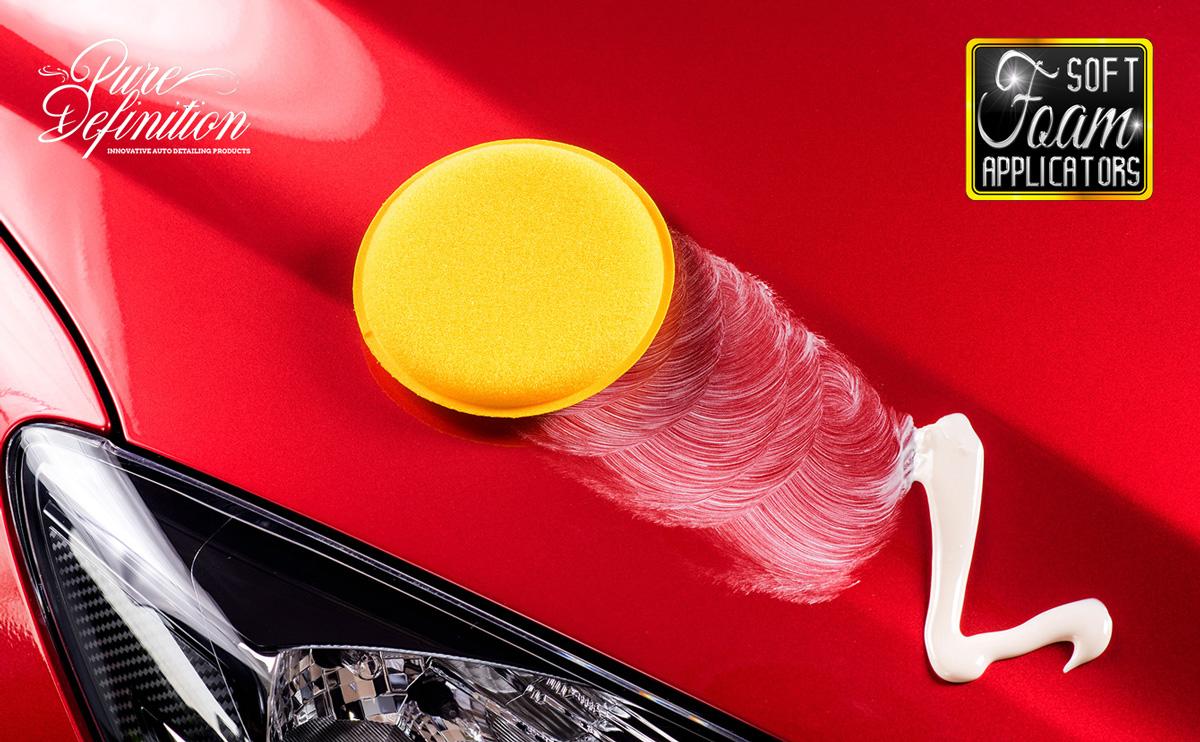 ---
WHEN SHOULD I USE THIS PRODUCT?
Ultimate Finish Sealant should be applied after preparing the paintwork (if required with polish and/or Pre-Wax Cleanser). After application only use a PH Neutral car shampoo to clean the paintwork, such as Gloss Wash Shampoo or Pure Wash Shampoo.
Reviews (1)
raiting star
raiting star
raiting star
raiting star
raiting star
Used this today on my 2015 Merc SLK . I had just finished washing and waxing with other branded products and was pleasantly pleased with the results . I then decided I should seal the finish and ordered PD Ult Finnish Sealant . Firstly Very fast delivery . The Product was Very easy to apply , and very easy to buff off . The results were fantastic . Great Product.

Wash your vehicle ensuring that all dirt is removed from the paintwork before waxing. Do not use the wax on contaminated or dirty paintwork.
Once the area to be coated is clean, shake the bottle well and spray the Ultimate Finish Sealant onto the area. Using an applicator pad work the sealant into the paintwork using overlapping strokes to ensure complete coverage. Once applied allow a 20 minutes before buffing and removing the residue of the sealant with a microfibre cloth.
Always use a quality PH neutral shampoo to wash your vehicle, low cost non specialised shampoos, will harm the longevity of the protective wax layer.
Product questions & answers
From: Paul Marsh
Q: Dear Sir / Madam Can the Ultimate Finish Sealant to be used in conjunction with the Carnauba Luminous Gloss Wax or are they not to be applied on top of another? If they are compatible is the sealant applied before the wax or after? Many Thanks Paul
A:
Hi,
Yes, the products can work together. We would recommend applying Ultimate Finish Sealant first and then Carnauba Luminous Gloss
Thanks,
Pure Definition
Ask a question