Ultimate Ceramic Wheel Kit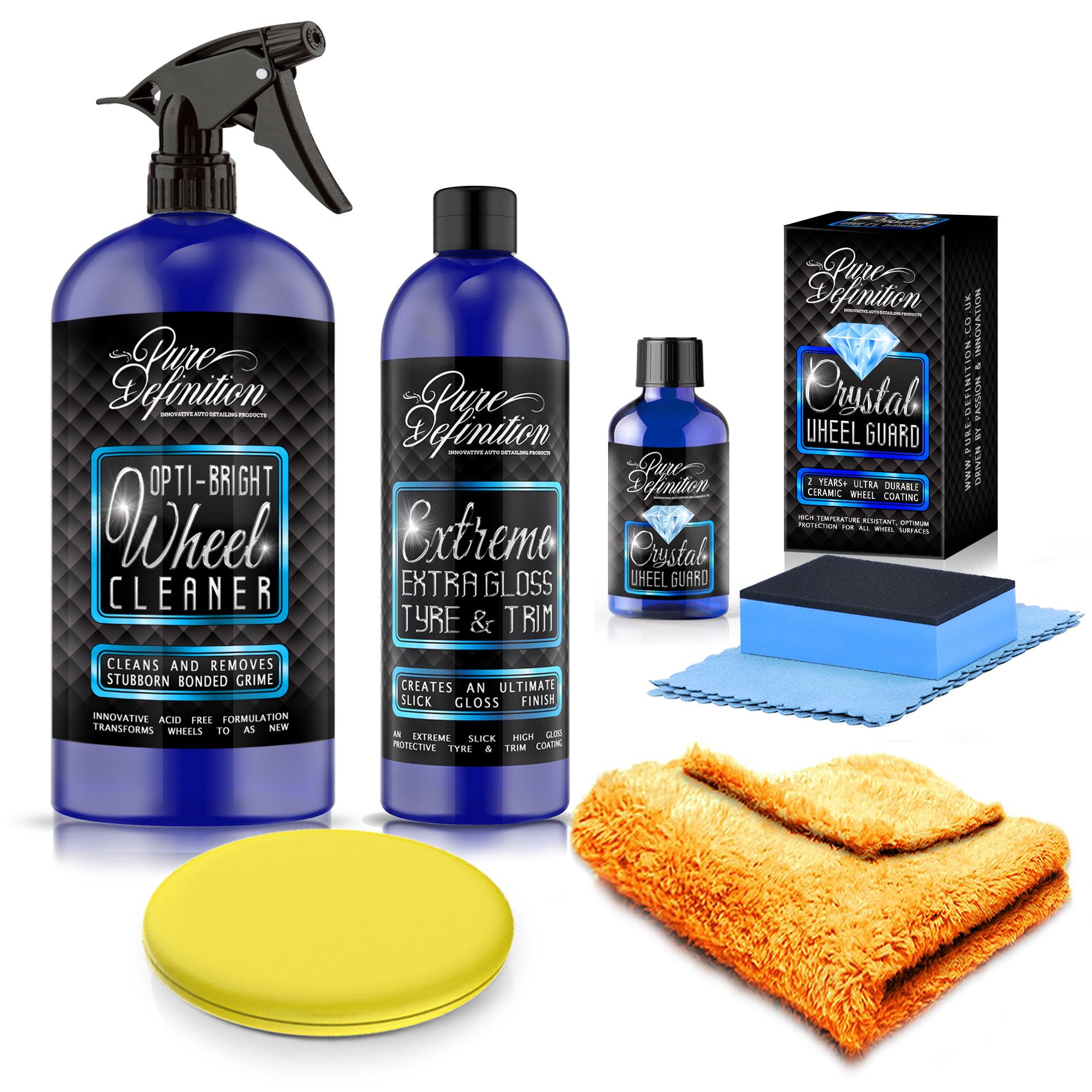 Ultimate Ceramic Wheel Kit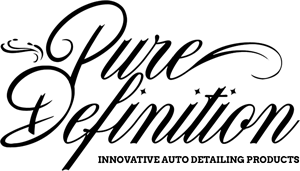 ---
Crystal Wheel Guard is one of the most advanced wheel coatings on the market today, developed utilising the very latest cutting-edge high-tech ingredients and technological advancements. This is our most durable wheel coating available, offering optimum protection. Crystal wheel guard has been engineered to cure naturally without the need for any expensive equipment or a special facility.
Resistant To Extremely High Temperatures

Can Be Used On All Wheel Finishes

No Specialist Expensive Equipment Or Facility Required To Apply

2 Years+ Protection From Various Contamination & UV Radiation

Designed & Developed For The Best Protection To Wheel Surfaces
OPTI-BRIGHT WHEEL CLEANER - 1000ML
Opti-Bright Wheel Cleaner has been developed using a powerful innovative acid-free formulation. The innovative formulation has been developed with one sole purpose in mind - to clean and remove stubborn brake dust and contamination from heavily soiled wheels.
Once applied via spraying onto the wheel surface, Opti-Bright Wheel Cleaner penetrates deep into the contamination releasing it from the surface which it was once bonded to.
The formulation is completely acid-free, this reduces the risk of damage to wheels when cleaning. Spray, wipe and rinse, the wheels will be transformed back to their original finish.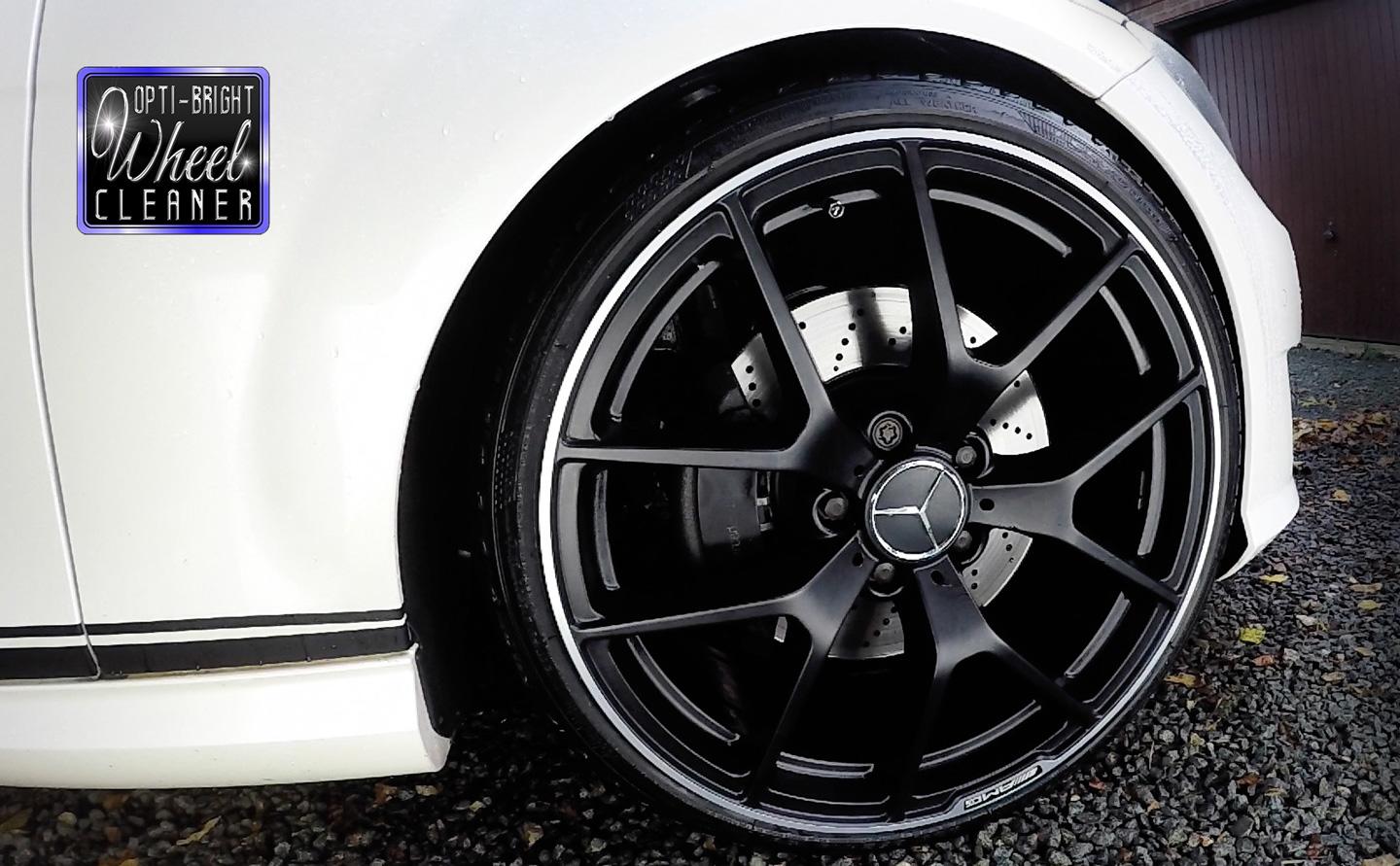 ---
WHEN SHOULD I USE THIS PRODUCT?
Opti-Bright Wheel Cleaner should be used when you need to clean stubbornly bonded contamination from your wheels finish. After application apply a wheel wax to seal the renewed surface.
---
CRYSTAL WHEEL GUARD - 30ML
Applying Crystal Wheel Guard creates an outstanding durable chemical bond which provides the best possible protection for your alloy wheels. Crystal Wheel Guard will bond to virtually all wheel surfaces, such as; painted, satin, polished metal and diamond cut, without impacting the original finish.
The advanced inorganic chemical formulation of Crystal Wheel Guard is also resistant to extremely high temperatures making it perfect for also coating brake callipers. the coating guarantees optimum protection and will bond to wheel surfaces for over 2 years. It locks in and guards the original finish, withstanding against stains, chemical contamination, brake dust and road soils from embedding into the wheel surface. The clear protective slick coating also makes it extremely difficult for dirt and grime to bond to the surface, making it even easier to keep your wheels clean.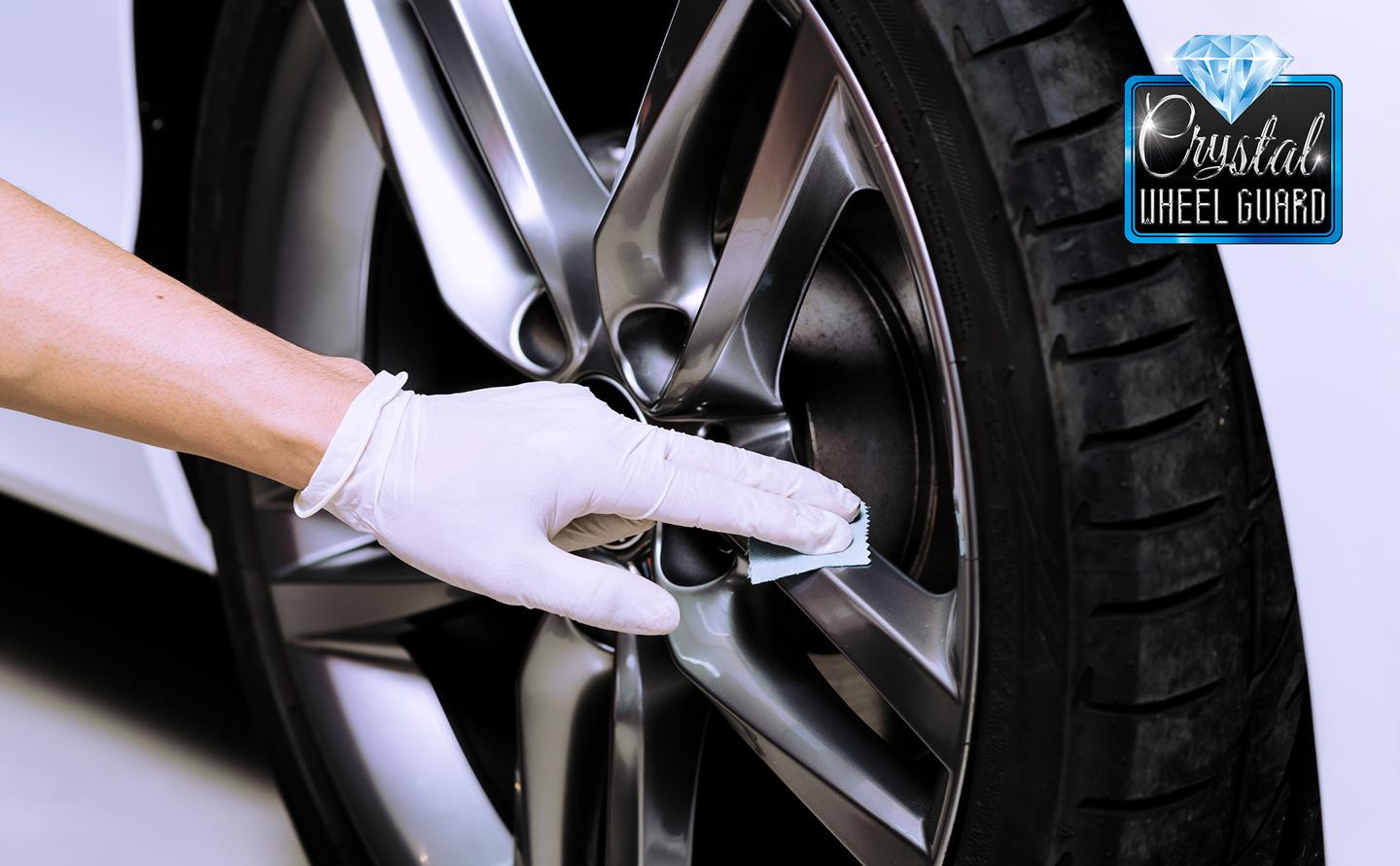 ---
EXTREME EXTRA GLOSS TYRE & TRIM GEL - 250ML
Extreme Extra Gloss Tyre & Trim has been developed as a high gloss clear protective coating to be used on your vehicles tyres and/or trim. The formulation also cleans and reconditions the area. Extreme Extra Gloss Tyre & Trim is developed with specialised ingredients which have one sole purpose in mind,  to produce a wet look high gloss finish which truly lasts.
In addition to adding excellent depth of gloss, the characteristics of the gel coating helps keep the tires hydrated and supple, as well as looking brand new, removing the worn faded look.
---
 EXTREME EXTRA GLOSS IN ACTION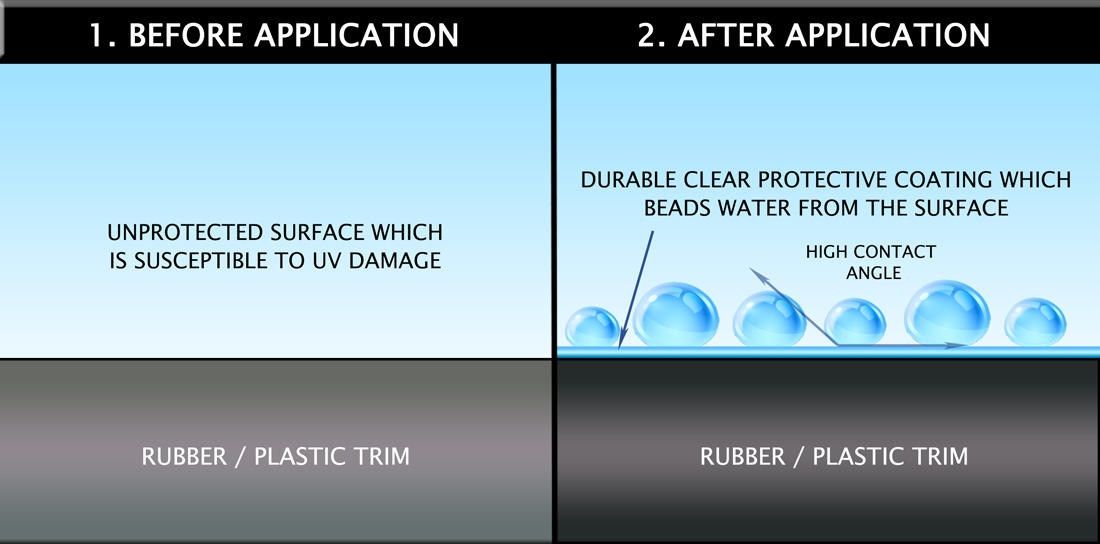 WHAT DOES EXTREME EXTRA GLOSS DO?
Extreme Extra Gloss creates a durable clear coating which seals in the surface creating a protective shield which lasts for months. Additionally, the formulation hydrates the surface, making it look brand new, removing the worn faded look and filtering out harmful UV radiation.
---
WHEN SHOULD I USE THIS PRODUCT?
Extreme Extra Gloss Tyre Gel should be applied when you are after an as new finish on your rubber and plastic vehicle surface.
FLAWLESS EDGELESS MICROFIBRE 30X40CM 365GSM (3 CLOTH)
The Flawless Edgeless Microfibre cloths are developed to polish, buff and shine all vehicle surfaces faster, more thoroughly and more safely than other microfibre cloths on the market. The dual pile weave is ultra plush to the touch, ensuring no scratching or streaking, even on the most delicate vehicle paintwork.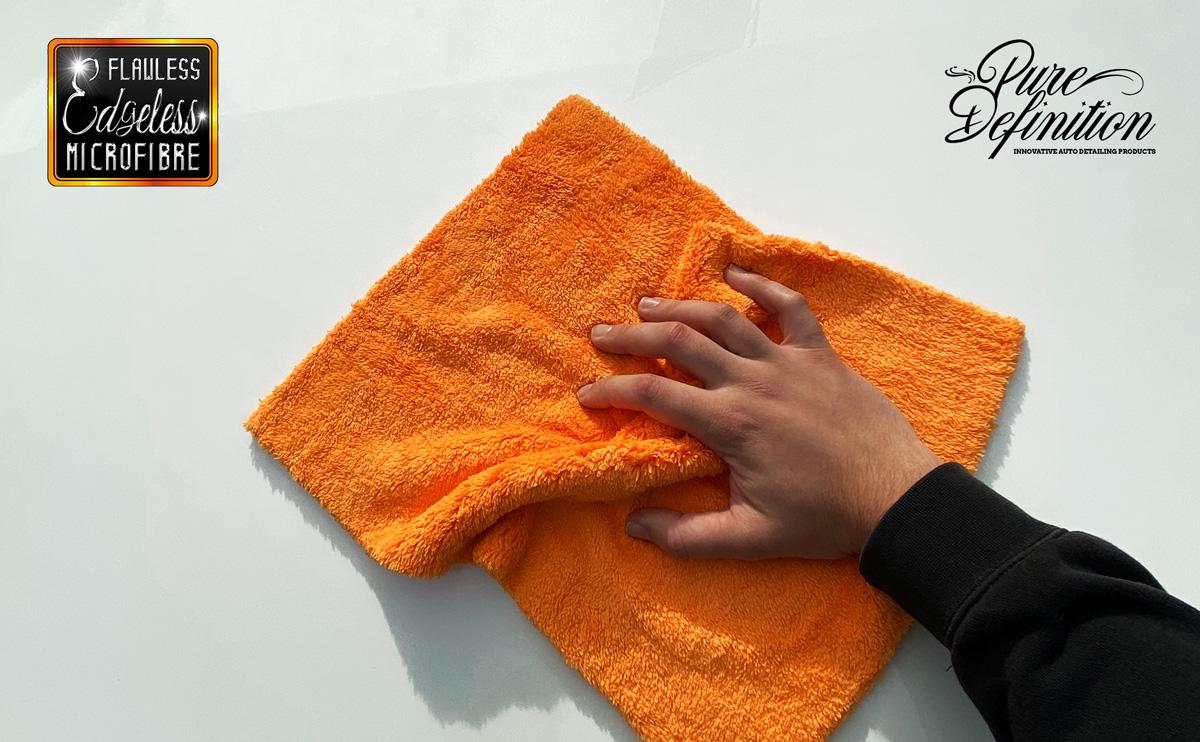 SWIRL FREE EDGELESS DESIGN...
The ultrasonic cut, plush edgeless surround of the microfibre towel guarantees no hard edges on the microfibre, creating streak-free, scratch-free, lint-free and swirl-free results.
ULTRA SOFT 365GSM FABRIC...
Our orange Flawless Microfibre cloths are 30x40cm, the plush 365GSM thickness helps absorb the polish, wax and cleaning solutions, while ensuring dirt is pushed deep inside the cloth away from the surface been cleaned, preventing any scratching to the surface.
ULTRA SOFT ON THE MOST DELICATE SURFACES...
The luxury deep pile fabric ensures that it can be used on the most delicate surfaces without causing any damage.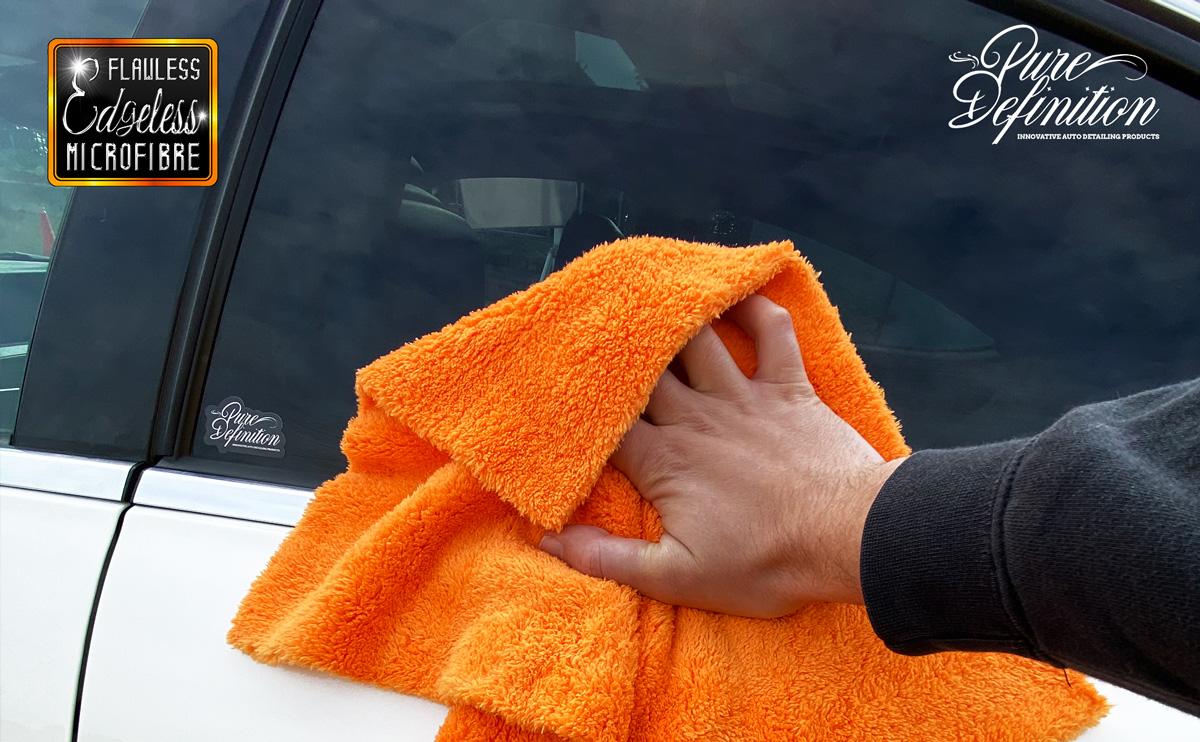 CREATING FLAWLESS RESULTS ON ANY SURFACE...
These versatile microfibre cloths are suitable for the majority of detailing tasks; such as removing polishes, waxes and cleaning all surfaces inside or outside of your vehicle.

---
CARE FOR YOUR MICROFIBRE PRODUCTS...
Machine wash at 30°C, do not use fabric conditioner. To ensure longevity and performance of your microfiber products it is important to use a good microfibre cleaner, such as our Microfibre Wash Restorer.
There are no reviews for this product.