Ultimate Ceramic Coating Kit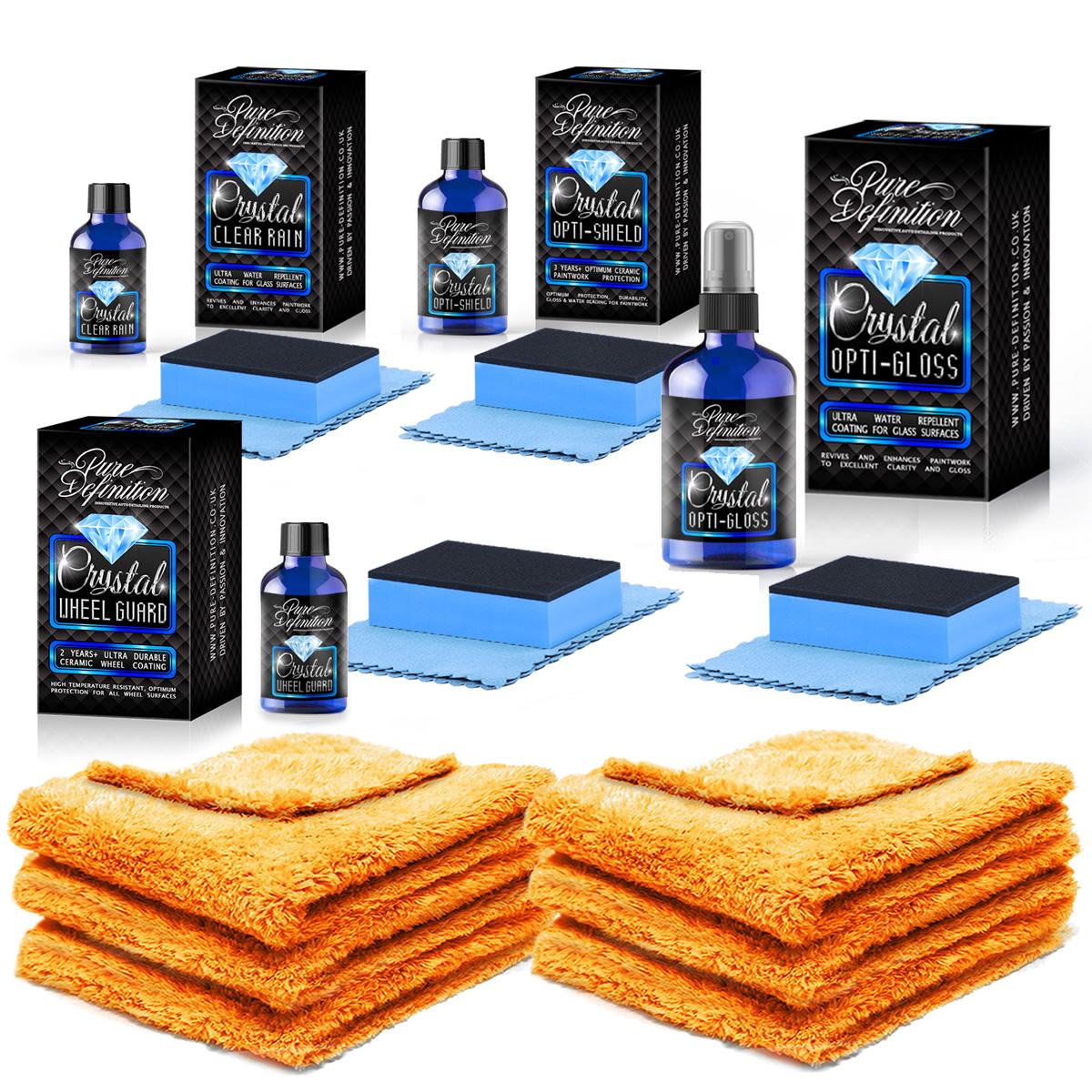 Ultimate Ceramic Coating Kit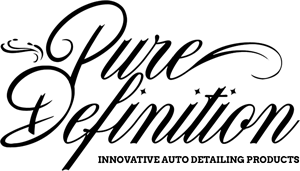 ---
Our Ultimate Ceramic Coating Set offers four coatings designed to work perfectly together. Crystal Opti-Shield creates a durable protective paintwork coating, Crystal Opti-Gloss enhances the finish and increases the hydrophobic characteristics. Crystal Wheel Guard is our most durable wheel coating available, offering optimum protection. Crystal Clear Rain is an innovative transparent glass coating which offers ultra water repellency and optimum durability for all-glass surfaces, including windscreens
All of our Ceramic Coatings have been engineered with the very latest cutting-edge ingredients to cure naturally without the need for any expensive equipment or a special facility.
Optimum High Gloss Hydrophobic Coatings

Protect & Preserve Your Investment  

No Specialist Expensive Equipment & Facility Required To Apply

3 Years+ Paintwork Protection From Various Contamination & UV Radiation

Crystal Clear Rain Increases Visibility In the Wet Weather
CRYSTAL OPTI-SHIELD - 30ML
Applying Crystal Opti-Shield guarantees an optimum high gloss hydrophobic chemical resistant coating which will bond to surfaces such as paintwork for over 3 years. The coating will crystallise transforming to create a rock hard protective coating which shields and locks in the original paintwork finish, Creating an increased scratch/swirl resistant surface. Crystal Opti-Shield also which makes it difficult for dirt and grime to adhere to the surface of the protective coating
The innovative coating is highly engineered to adapt and withstand all potential weather extremes, protecting the paintwork from fading and degrading in the blazing summer sun and in the freezing and winter. Additionally, The constant changes in environmental conditions result in the vehicle panels expanding and shrinking year round. The chemical structure of Crystal Opti-Shield instinctively adapts to the surrounding environmental conditions without causing any damage or cracking to the coating.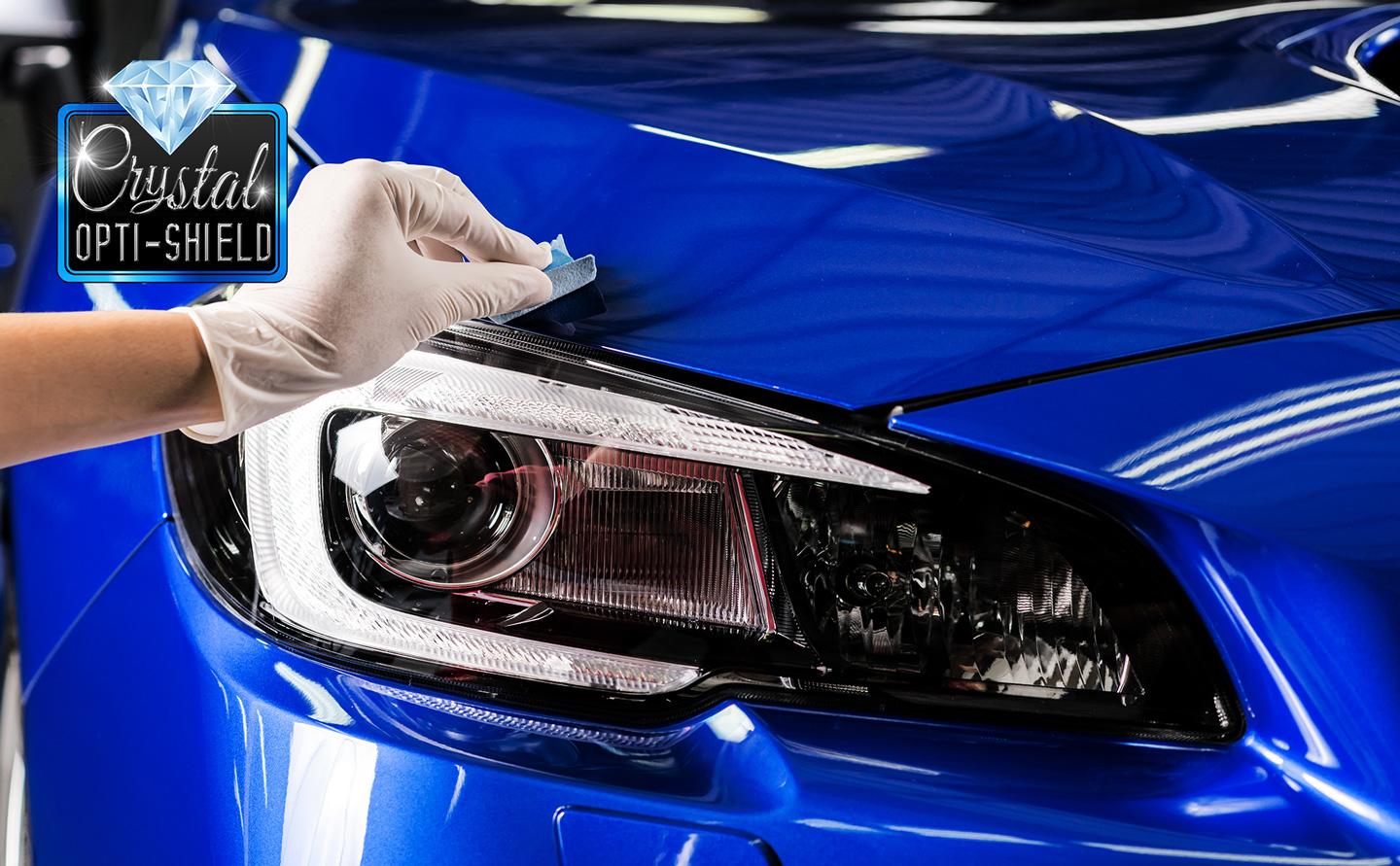 ---
WHEN SHOULD I USE THIS PRODUCT?
Crystal Opti-Shield should be applied after the vehicle paintwork is completely clean and dry. Remove any paintwork scratches or swirl marks before applying.
---
CRYSTAL OPTI-GLOSS - 100ML
Crystal Opti-Gloss is the most water-repellent coating which we have ever developed, it causes water to blow away from the surface as your drive! The ultra water repellent coating additionally creates an enriched deep gloss finish, which highlights the true beauty of the paintwork. It adds optimum depth and reflection to dark colours while creating a vivid vibrant glow to lighter paintwork colours.
Crystal Opti-Gloss instantly and simply creates a slick protective UV barrier which makes it more difficult for dirt and grime to adhere to the paintwork, keeping the surface cleaner for longer. Crystal Opti-Gloss can also be applied very quickly, just apply to a small section at a time and wipe the residue away, without delay.
Crystal Opti-Gloss is developed using the same innovative surface technology as our extremely durable ceramic coating Crystal Opti-Shield. Crystal Opti-Gloss can be used on its own or with our ceramic coating Crystal Opti-Shield. When combined with our Crystal Opti-Shield they offer optimum paintwork gloss, optimum paintwork protection and optimum paintwork water repellency.
Each bottle of Crystal Opti-Gloss has enough applications to last over 1 and a half years when applied to an average sized car. Maintenance top-ups every 6 months restores the ultra water repellent layer and slickness to the surface of the paintwork for the ultimate paintwork protection.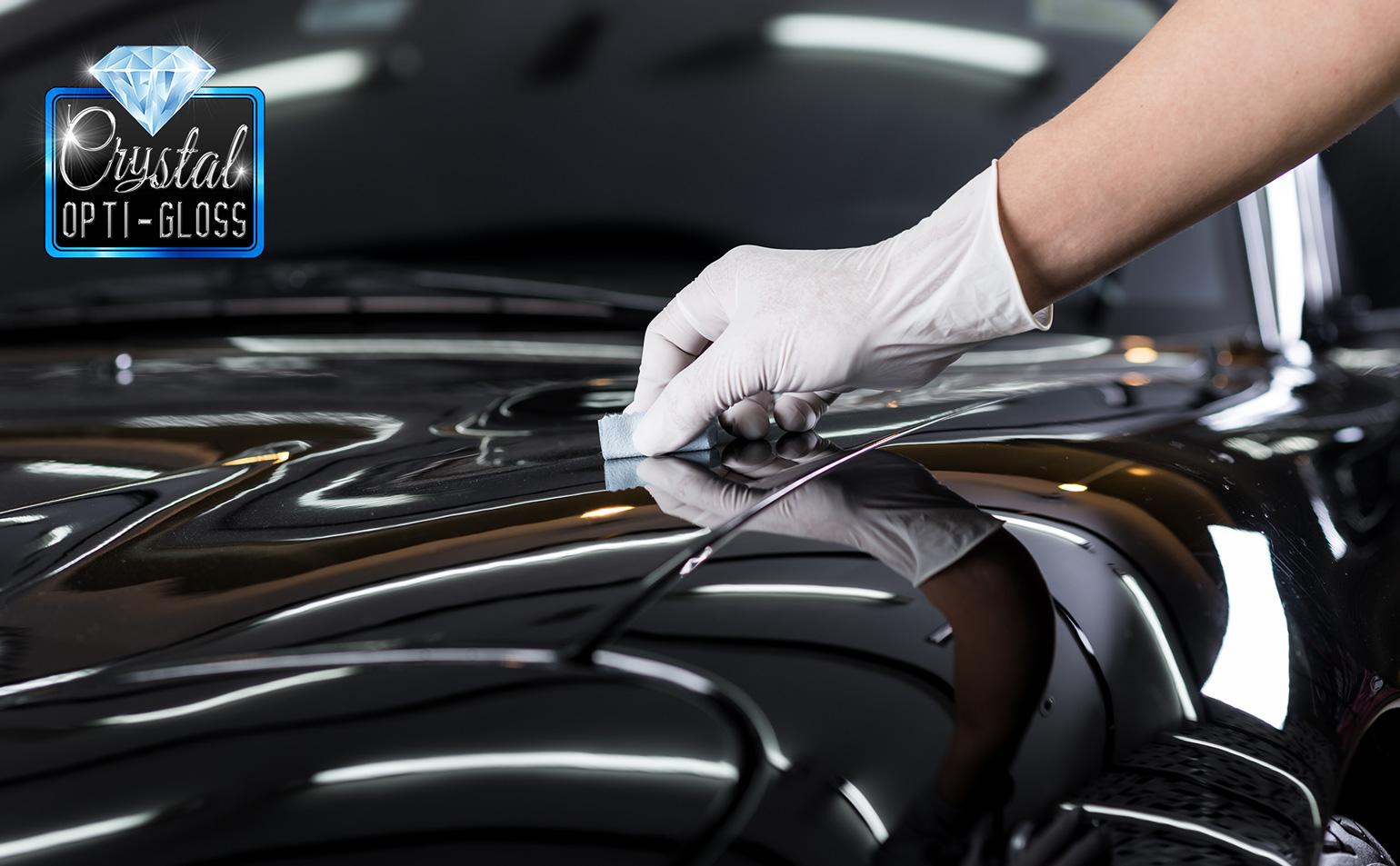 ---
CRYSTAL CLEAR RAIN - 15ML
Crystal Clear Rain is developed using our innovative surface technology which is engineered with the very latest cutting-edge ingredients and technological advancements. Once applied, water will quickly and easily blow away when driving at speeds as little as 30mph, improving visibility and clarity for the driver.
Crystal Clear Rain will last up to 1 year on side windows with one coat and up to 1 year on the windscreen with three coats.
---
CRYSTAL WHEEL GUARD - 15ML
Applying Crystal Wheel Guard creates an outstanding durable chemical bond which provides the best possible protection for your alloy wheels. Crystal Wheel Guard will bond to virtually all wheel surfaces, such as; painted, satin, polished metal and diamond cut, without impacting the original finish.
The advanced inorganic chemical formulation of Crystal Wheel Guard is also resistant to extremely high temperatures making it perfect for also coating brake callipers. the coating guarantees optimum protection and will bond to wheel surfaces for over 2 years. It locks in and guards the original finish, withstanding against stains, chemical contamination, brake dust and road soils from embedding into the wheel surface. The clear protective slick coating also makes it extremely difficult for dirt and grime to bond to the surface, making it even easier to keep your wheels clean.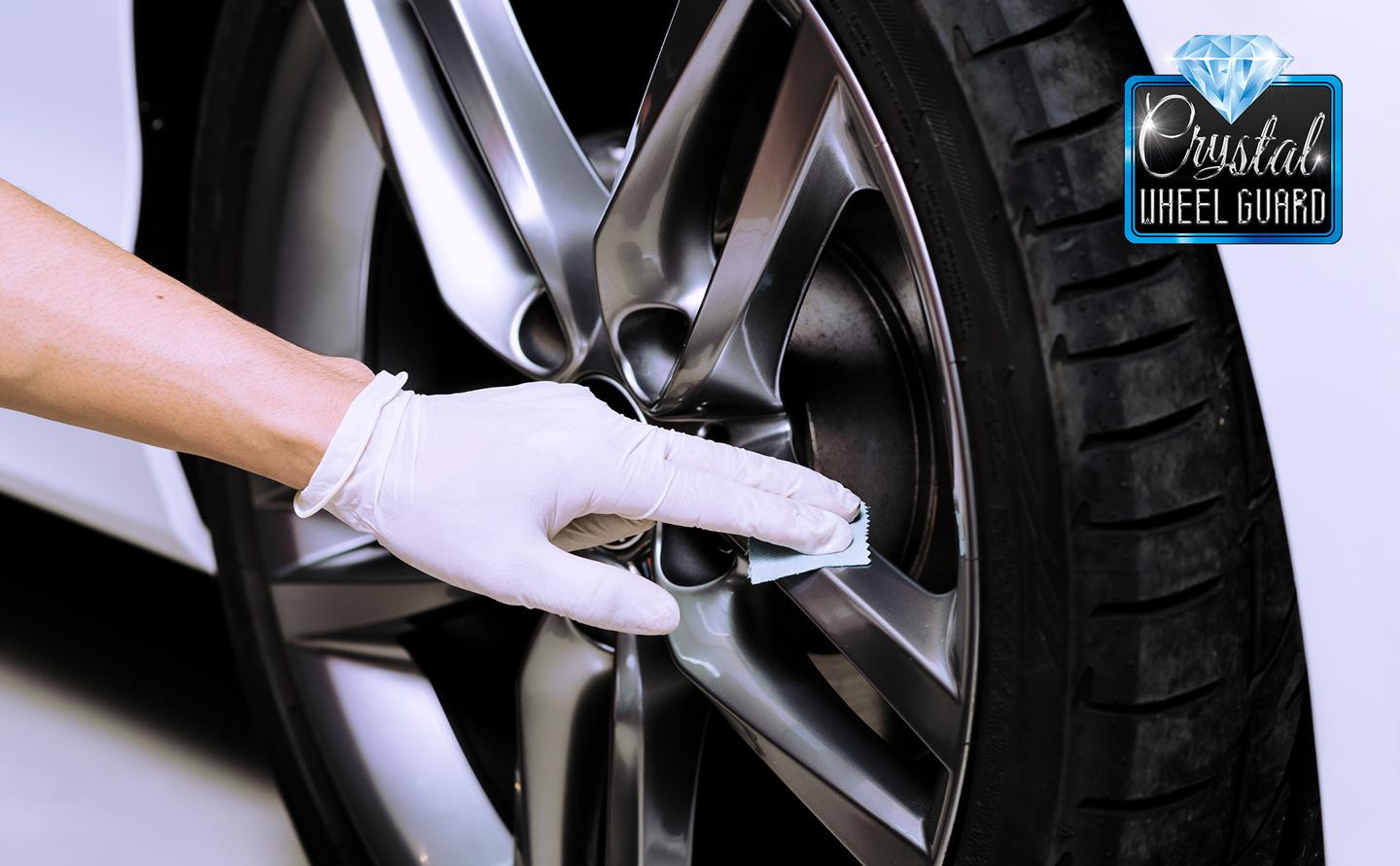 WHEN SHOULD I USE THIS PRODUCT?
Crystal Opti-Gloss should be used either on its own or applied after applying Crystal Opti-Shield or Crystal Opti-Shield+. After application only use a PH Neutral car shampoo to clean the paintwork, such as Gloss Wash Shampoo or Pure Wash Shampoo.
---
FLAWLESS EDGELESS MICROFIBRE (PACK OF 6)
The Flawless Edgeless Microfibre cloths are developed to polish, buff and shine all vehicle surfaces faster, more thoroughly and more safely than other microfibre cloths on the market. The dual pile weave is ultra plush to the touch, ensuring no scratching or streaking, even on the most delicate vehicle paintwork. The ultrasonic cut, plush edgeless surround of the microfibre towel guarantees no hard edges on the microfibre, creating a swirl free experience.
Our orange Flawless Microfibre cloths are 30x40cm in size and are suitable for the majority of detailing tasks; such as removing polishes, waxes and cleaning all surfaces inside or outside of your vehicle. The plush 365GSM thickness helps absorb the polish, wax and cleaning solutions, while ensuring dirt is pushed deep inside the cloth away from the surface been cleaned, preventing any scratching to the surface.
There are no reviews for this product.