QUICK & SLICK GLOSS DETAILER 5 LITRES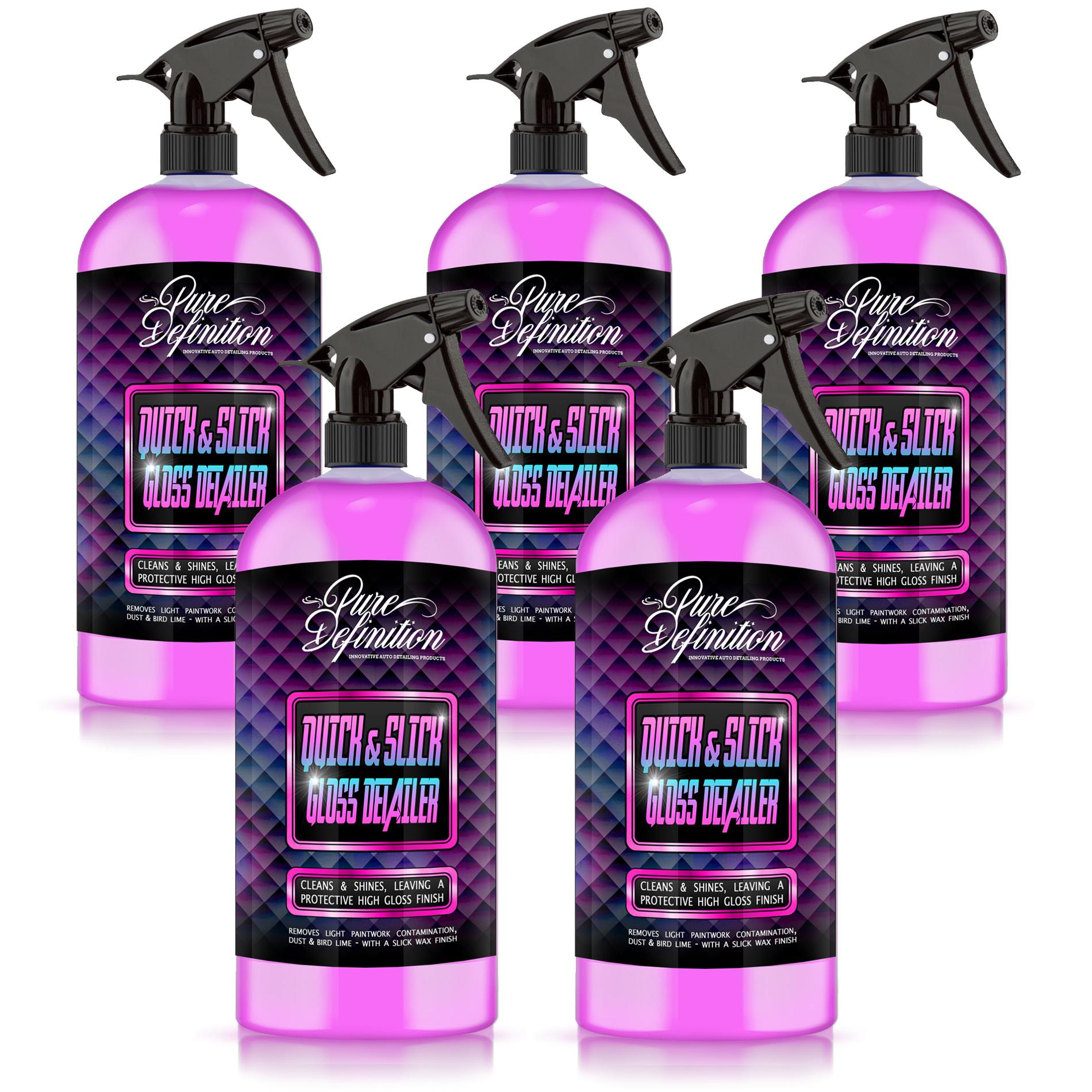 QUICK & SLICK GLOSS DETAILER 5 LITRES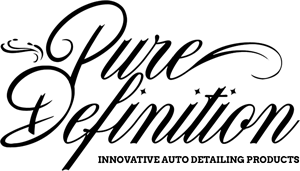 ---
A Quick Detailer which refreshes the bodywork of your vehicle in between washes removing the light covering of dust and traffic film transforming the finish back to as new. The formulation is enhanced with the addition of a high gloss polymer wax which will provide a top-up to the protection of the bodywork in between washes.
Cleans & Rejuvenates Paintwork, Glass, Mirrors & Trim

Removes Light Traffic Film, Bird Lime & Finger Prints

Ultra Slick Nano Polymer Wax Layer Enhances Gloss & Depth

Creates An Highly Lubricated Layer Which Enhances The Performance Of Detailing Clay

Provides A Top Up Of Wax Protection In-between Washes
QUICK & SLICK GLOSS DETAILER - 5 X 1000ML (5 LITRES TOTAL)
Quick & Slick Gloss Detailer keeps your vehicle looking clean every day between washes. Cleans and rejuvenates paintwork, glass, mirrors and trim. removes light traffic film, bird lime and fingerprints.

Leaves an ultra-slick nano polymer wax layer designed to enhance the gloss and depth. Also, adds a quick additional layer of protection to paintwork. The nano-polymer formulation aids in reducing surface tension, creating a highly lubricated layer which enhances the performance of detailing clay when used as a lubricant.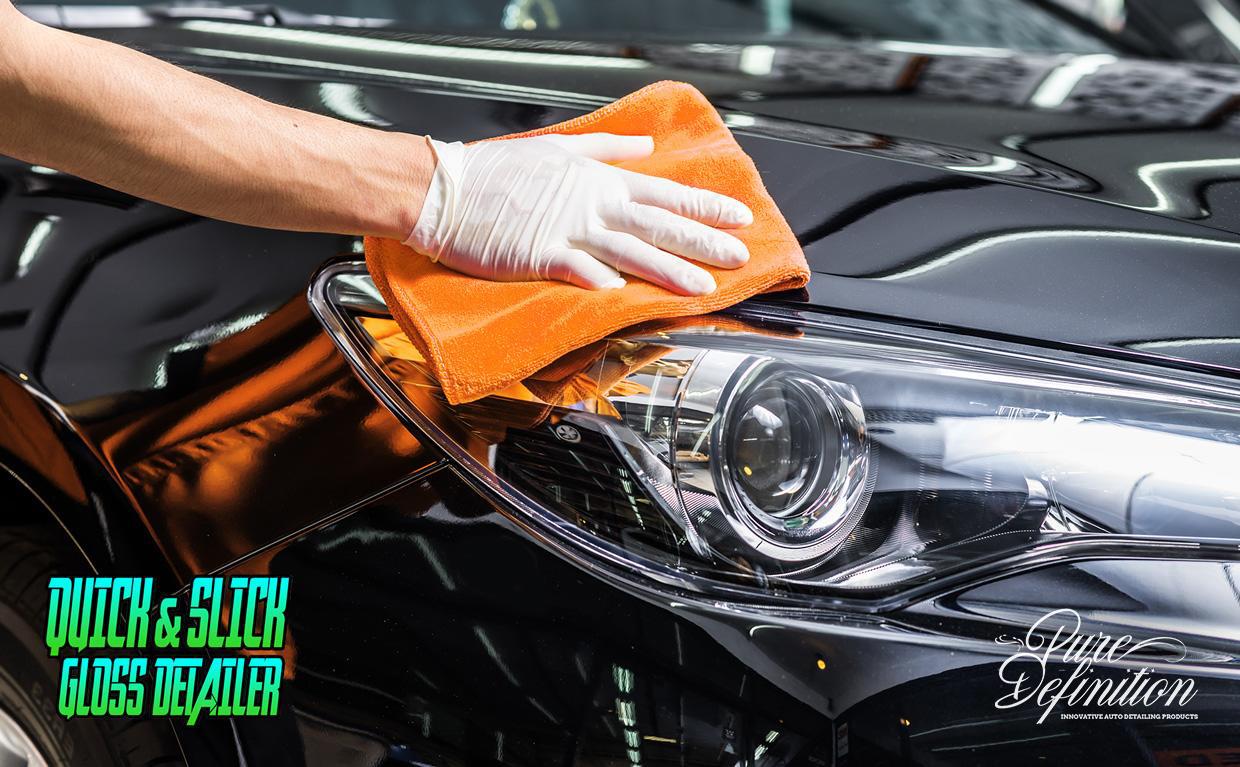 WHEN SHOULD I USE THIS PRODUCT?
Quick & Slick Gloss Detailer should be used as an in-between wash cleaner to remove light dust and dirt, keeping the vehicle clean without needing to completely rewash. Additionally, Quick & Slick Gloss Detailer can be used as a clay bar lubricant.
There are no reviews for this product.

Simply spray on and wipe off straight away, then buff the surface dry with a second microfibre cloth. Do one panel at a time, do not use the detailer in direct sunlight in high temperatures and do not let the fluid dry before buffing with a microfibre cloth.