Green Car Polish Wax Colour Restoration Kit Paint Restorer Set Pure Definition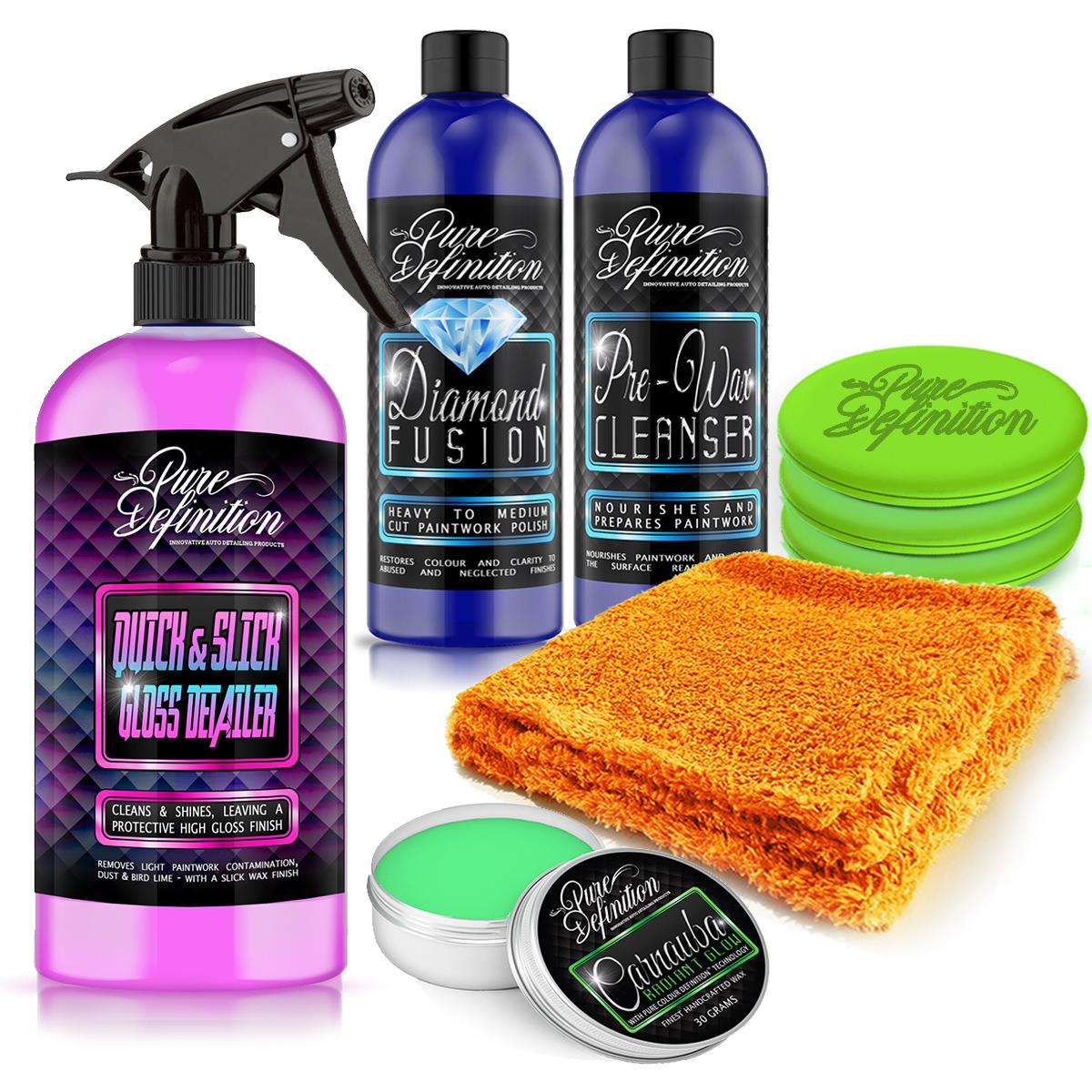 Green Car Polish Wax Colour Restoration Kit Paint Restorer Set Pure Definition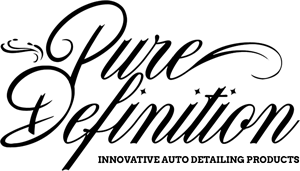 ---
At Pure Definition, we have developed a range of high-performance products to restore the original colour and depth of your paintwork, to a like-new condition. 
Our green paintwork restoration kit includes everything needed to renew the look of faded green cars: A polish to remove fine swirl marks and restores reflective properties to the surface, a pre-wax cleanser to deep clean and increase the intensity of the paintwork colour, a green wax to add protection and a high gloss shine to the finish of the paintwork. The Quick & Slick Gloss Detailer helps with the removal of each product and adds additional shine with each step. This product can also be used in between washing to restore the showroom finish.
Complete Kit Includes Everything Needed To Renew The Look Of Faded Green Cars

Creates The Brightest Shine For Blue Paintwork  

Restores Paint & Adds A Deep, Rich Green Shine

Exclusive Technology For Green Cars

Transforms The Paintwork To The Next Level Of Definition & Brightness.
Kit Contents:
This detailing kit contains a huge variety of products to enhance your vehicles interior:
QUICK & SLICK GLOSS DETAILER (500ML) 
DIAMOND FUSION (250ML) 
PRE-WAX CLEANSER (250ML)
CARNAUBA RADIANT GLOW GREEN WAX (30 GRAMS)
ACCESSORIES - 3 X PURE DEFINITION GREEN FOAM APPLICATOR PADS, 1 X FLAWLESS EDGELESS MICROFIBRE CLOTHS (365GSM)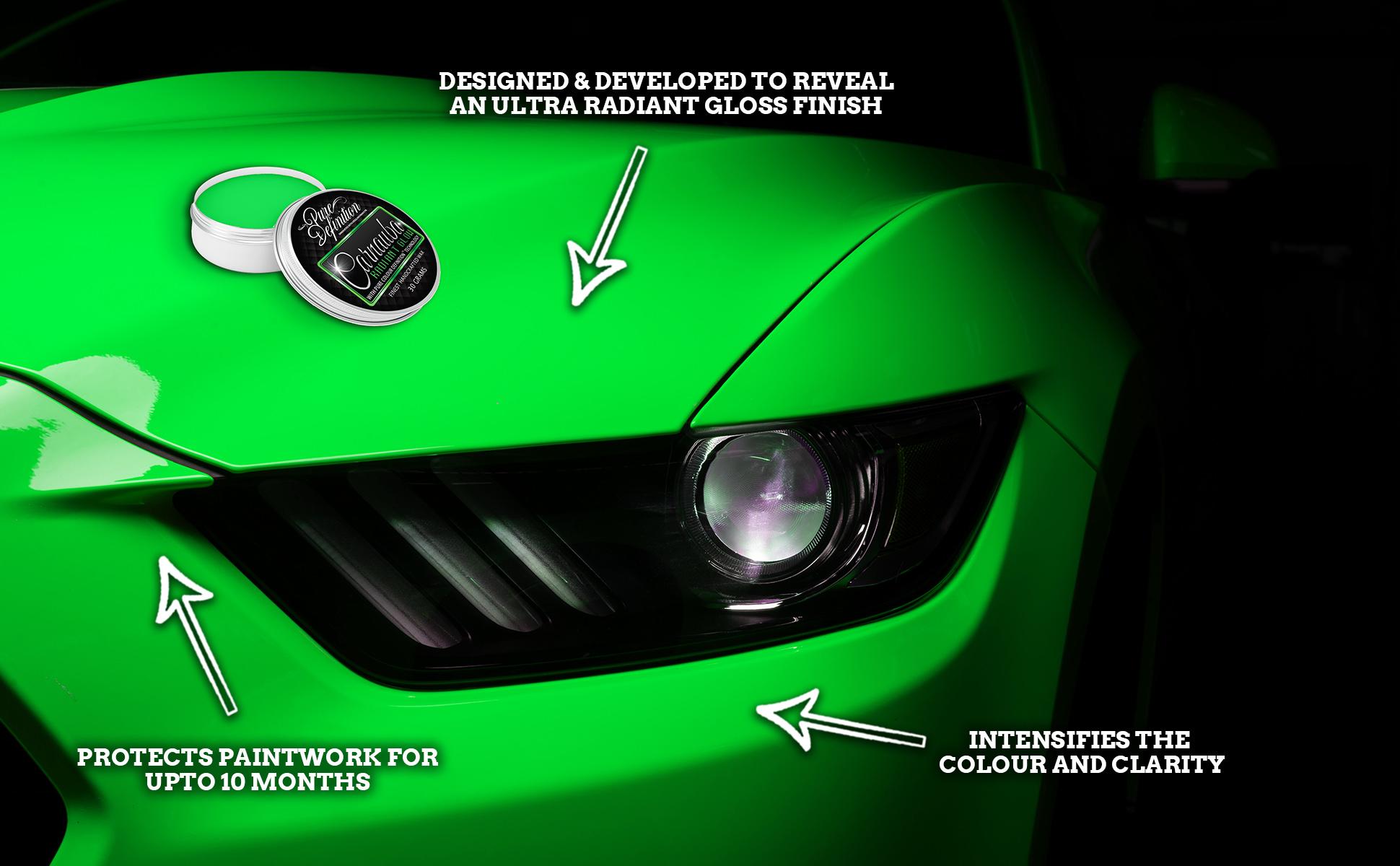 QUICK & SLICK GLOSS DETAILER

Quick & Slick Gloss Detailer keeps your vehicle looking clean every day between washes. Cleans and rejuvenates paintwork, glass, mirrors and trim. removes light traffic film, bird lime and fingerprints. Leaves an ultra-slick nano polymer wax layer designed to enhance the gloss and depth. Also, adds a quick additional layer of protection to paintwork.

The nano-polymer formulation of Quick & Slick Gloss Detailer reduces surface tension, creating a highly lubricated layer which enhances the performance of detailing clay when used as a lubricant. This causes for the clay to glide effortlessly across the paintwork.

DIAMOND FUSION

Diamond Fusion polishes out heavy to medium paint defects and imperfections, leaving the paintwork ready for the next polishing stage using Crystal Fusion polish. In situations where the paint defects are very heavy multiple applications may be required.
PRE-WAX CLEANSER

This is a detailing stage which is very often overlooked, however Pure Definitions Pre-Wax Cleanser treats and nourishes the paintwork creating a prepared surface which will enhance and bring the colours of the paintwork to life once a wax is applied to the surface. 

Pre-Wax Cleanser is developed to be applied just before the waxing stage. This formulation is designed to enhance the clarity of the finish, creating a fresh clean surface which makes it easier for the wax to adhere to the paintwork.

CARNAUBA RADIANT GLOW GREEN

Carnauba Radiant Glow is the result of over two years of research and development into creating one of the finest handcrafted paste waxes. The colour, clarity and true beauty of the paintwork is intensified and enriched, while additionally offering superior paintwork protection against an extensive range of potential paintwork contaminants.

Carnauba Radiant Glow is created with Pure Colour Definition Technology to create a wax which is handcrafted to work on light and green paintwork colours. Once applied it intensifies the colour and clarity of green paintwork, imparting an elegant reflective mirror finish which truly lasts.
FLAWLESS EDGELESS MICROFIBRE

Our Flawless Edgeless Microfibre Cloths are one of the finest quality on the market today. The ultra plush fibres prevent any scratching or streaking, even on the most delicate vehicle paintwork. The edgeless surround of the microfibre cloth ensures there are no hard surfaces on the cloth, offering one of the safest swirl-free microfibres on the market.

PURE DEFINITION APPLICATOR PADS

To ensure the full effectiveness of applying your detailing products it is important that they are applied correctly. Our foam pads are super absorbent, allowing the product to be spread evenly.











There are no reviews for this product.