Flawless Edgeless Microfibre Cloth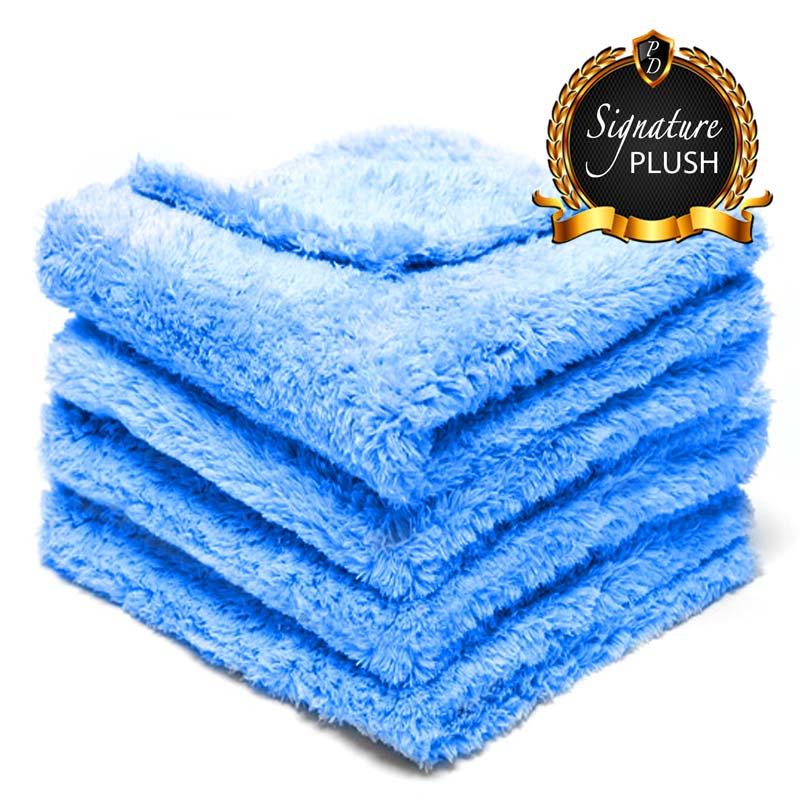 Flawless Edgeless Microfibre Cloth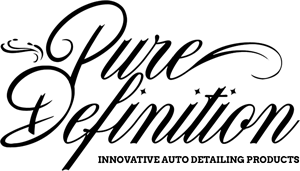 ---
Our Flawless Edgeless Ultra Plush Microfibre Cloths are one of the finest quality on the market today. The ultra plush fibres guarantee no scratching or streaking, even on the most delicate vehicle paintwork. The precision ultrasonic cut, edgeless surround of the microfibre cloth ensures there are no hard surfaces on the cloth, offering one of the safest anti-scratch microfibres on the market.  
Ultrasonic Cut, Edgeless Microfibre Cloth

Ultra Plush 40cm x 40cm

Microfibre Cloth

    

Ultra Soft 465 GSM

Streak-Free, Scratch-Free, Lint-Free, Swirl-Free

Polishes, Buffs And Shines
FLAWLESS EDGELESS MICROFIBRE - 40X40CM - 465GSM
The Flawless Edgeless Microfibre cloths are developed to polish, buff and shine all vehicle surfaces faster, more thoroughly and more safely than other microfibre cloths on the market. The dual pile weave is ultra plush to the touch, ensuring no scratching or streaking, even on the most delicate vehicle paintwork.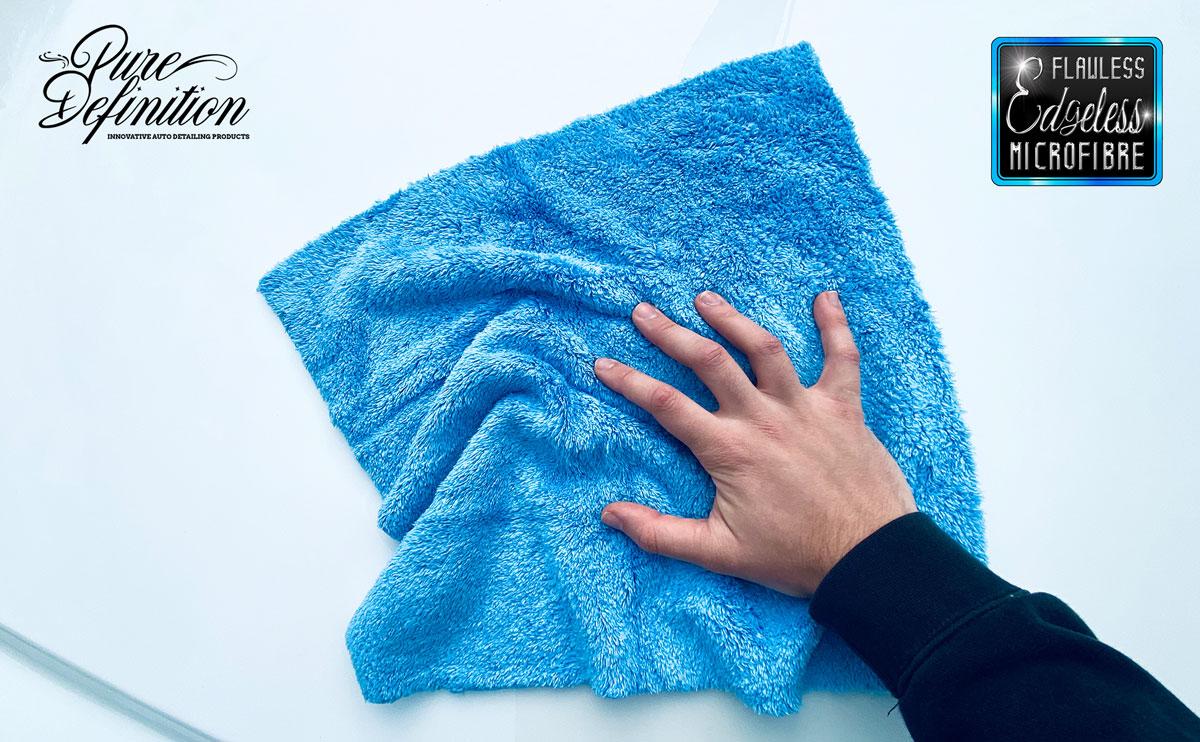 SWIRL FREE EDGELESS DESIGN...
The ultrasonic cut, plush edgeless surround of the microfibre towel guarantees no hard edges on the microfibre, creating streak-free, scratch-free, lint-free and swirl-free results.
ULTRA PLUSH 465GSM FABRIC...
Our orange Flawless Microfibre cloths are 40x40cm, the plush 465GSM thickness helps absorb the polish, wax and cleaning solutions, while ensuring dirt is pushed deep inside the cloth away from the surface been cleaned, preventing any scratching to the surface.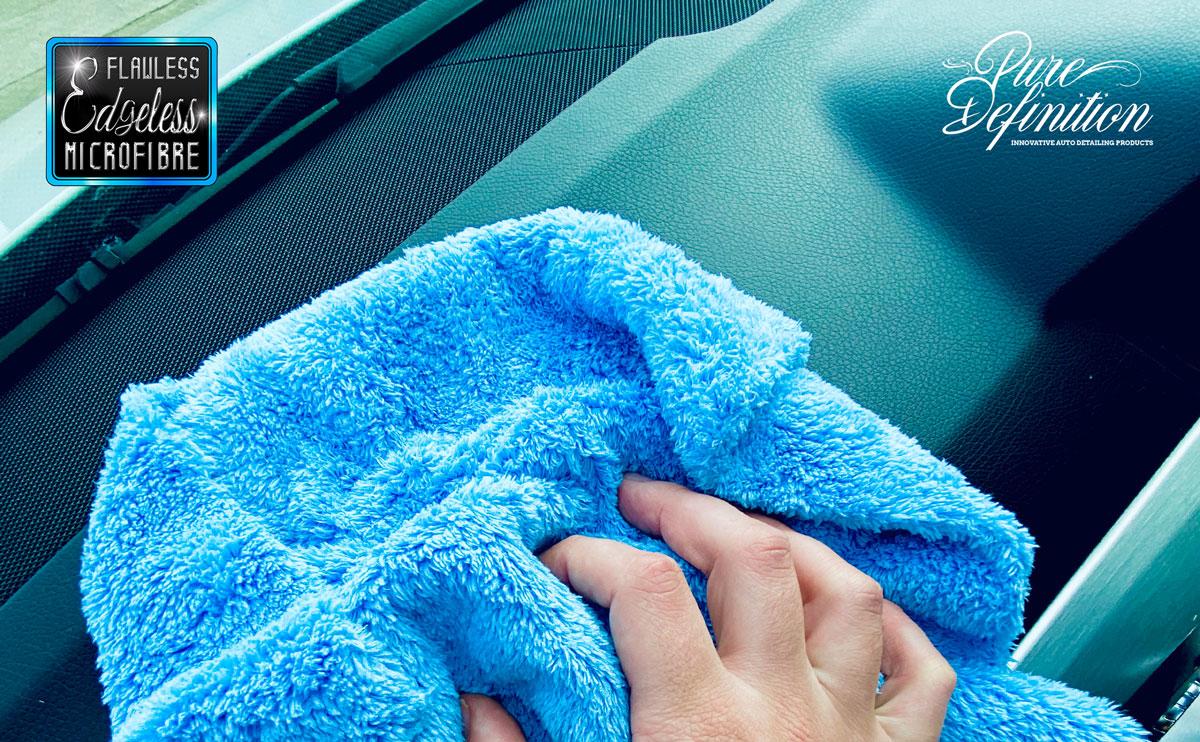 ULTRA SOFT ON THE MOST DELICATE SURFACES...
The luxury deep pile fabric ensures that it can be used on the most delicate surfaces without causing any damage.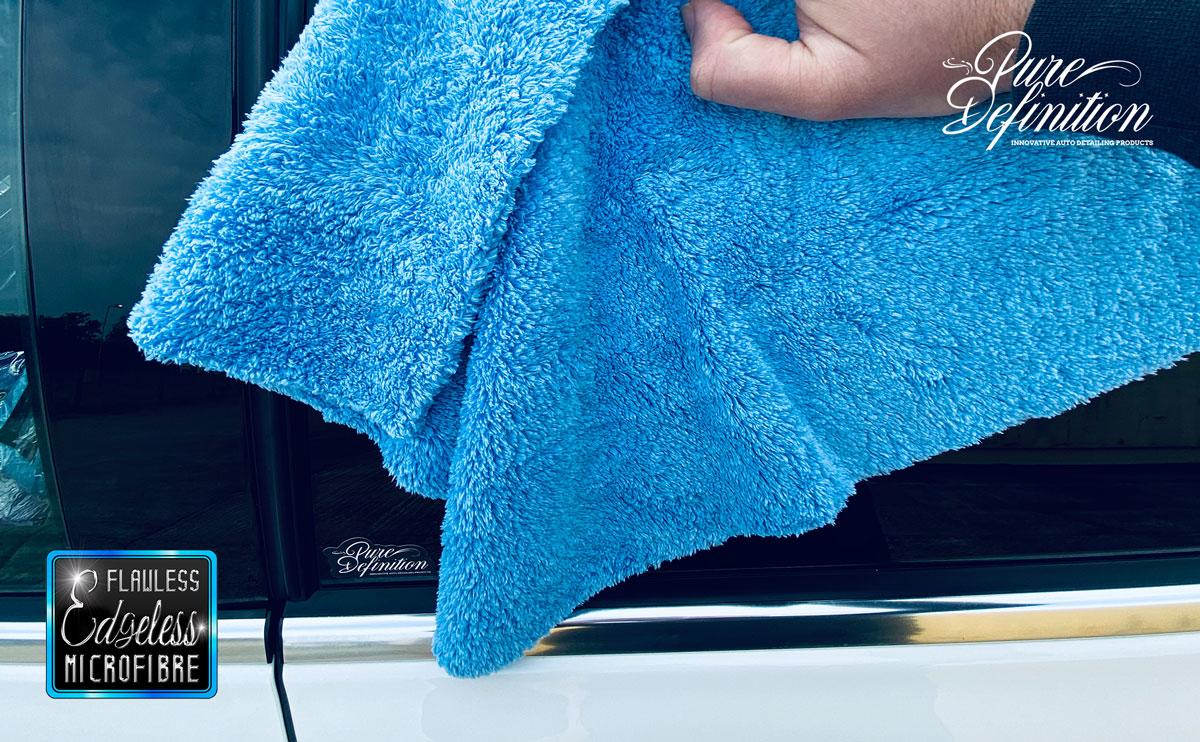 CREATING FLAWLESS RESULTS ON ANY SURFACE...
These versatile microfibre cloths are suitable for the majority of detailing tasks; such as removing polishes, waxes and cleaning all surfaces inside or outside of your vehicle.

---
CARE FOR YOUR MICROFIBRE PRODUCTS...
Machine wash at 30°C, do not use fabric conditioner. To ensure longevity and performance of your microfiber products it is important to use a good microfibre cleaner, such as our Microfibre Wash Restorer.
There are no reviews for this product.
*Size 16" x 16" or 40cm x 40cm
*Machine Wash at 30°C, do not use fabric conditioner