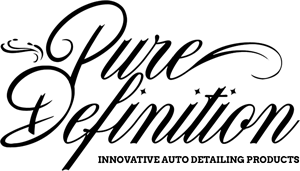 ---
Crystal Clear Rain is an innovative transparent glass coating which offers ultra water repellency and optimum durability for all glass surface, including windscreens. The unique formulation of Crystal Clear Rain creates a strong chemical bond unlike many of the other coatings on the market. Not only offering optimum water repellency and increased visibility in wet weather conditions but also makes removing bugs, tree sap and bird droppings much easier.
Strong & Durable Chemical Bond To Glass Surfaces
Offers Optimum Visibility To Glass 
No Specialist Expensive Equipment & Facility Required To Apply
Water Repellency Lasts Up To 1 Year
Blows Away Rain When Driving 30MPH+
CRYSTAL CLEAR RAIN
Crystal Clear Rain is developed using our innovative surface technology which is engineered with the very latest cutting-edge ingredients and technological advancements. Once applied, water will quickly and easily blow away when driving at speeds as little as 30mph, improving visibility and clarity for the driver.
Crystal Clear Rain will last up to 1 year on side windows with one coat and up to 1 year on the windscreen with three coats.
There are no reviews for this product.

1. Remove all dirt and grime from the glass surface.
2. Wipe down the glass surface with a degreaser such as Glass Creame Polish. (if applying multiple layers this step is only required for the first layer). 
3. Remove any water which may be on and around the glass 
4. Wrap the blue microfibre cloth around the applicator pad and drop between 5 and 10 drops of Crystal Clear Rain onto the microfibre provided. Work the liquid into the cloth to get an even saturation.
5. Apply in overlapping strokes to an area roughly 60x60cm. If the surface temperature of the vehicle is 5-15°C wait 15 minutes before removing with a microfibre cloth. For temperatures over 15°C remove after 5 minutes, never apply in direct sunlight and where the temperature reaches over 40°C.
6. Multiple layers can be applied, let each layer cure for 1 hour before reapplying.