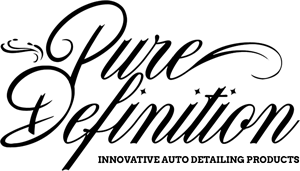 ---
Detailing clay is one crucial paintwork treatment which is often overlooked. However, every car will benefit hugely from the treatment of a clay bar, especially if you desire to have a jaw-dropping finish.
Pure Definition offers a range of detailing clay kits, one of our latest and most innovative detailing products is our Nano-Coat Clay Towel. It completely removes industrial pollution and ingrained contaminants from the surface of the paintwork. This leaves your vehicles paintwork with a surface as smooth as glass.
Removes Stubborn Contaminants, Ingrained Dirt, Tree Sap & Overspray

Transforms Paintwork To As Smooth As Glass

Enhance Paintwork Finish, Enriching Gloss & Finish

Detailer Offers Protection & Lubricant For Detailing Clay

Reduces Surface Tension
NANO-COAT CLAY TOWEL
Nano-Coat Clay Towel is developed to remove deeply ingrained contaminants from automotive finishes, such as paintwork and glass. The innovative rubber polymer coating is the latest technology which eliminates the need for detailing clay as it offers an alternative option for the removal of contaminants.
Removing paintwork contamination is vital to achieving the best possible finish on your paintwork. Additionally, polishing and waxing. Contaminated paintwork will cause micro contaminants to be dragged across the surface causing tiny marks and scratches. A key advantage of the Nano-Coat Clay Towel in comparison to detailing clay is the ability to re-use the towel again and again.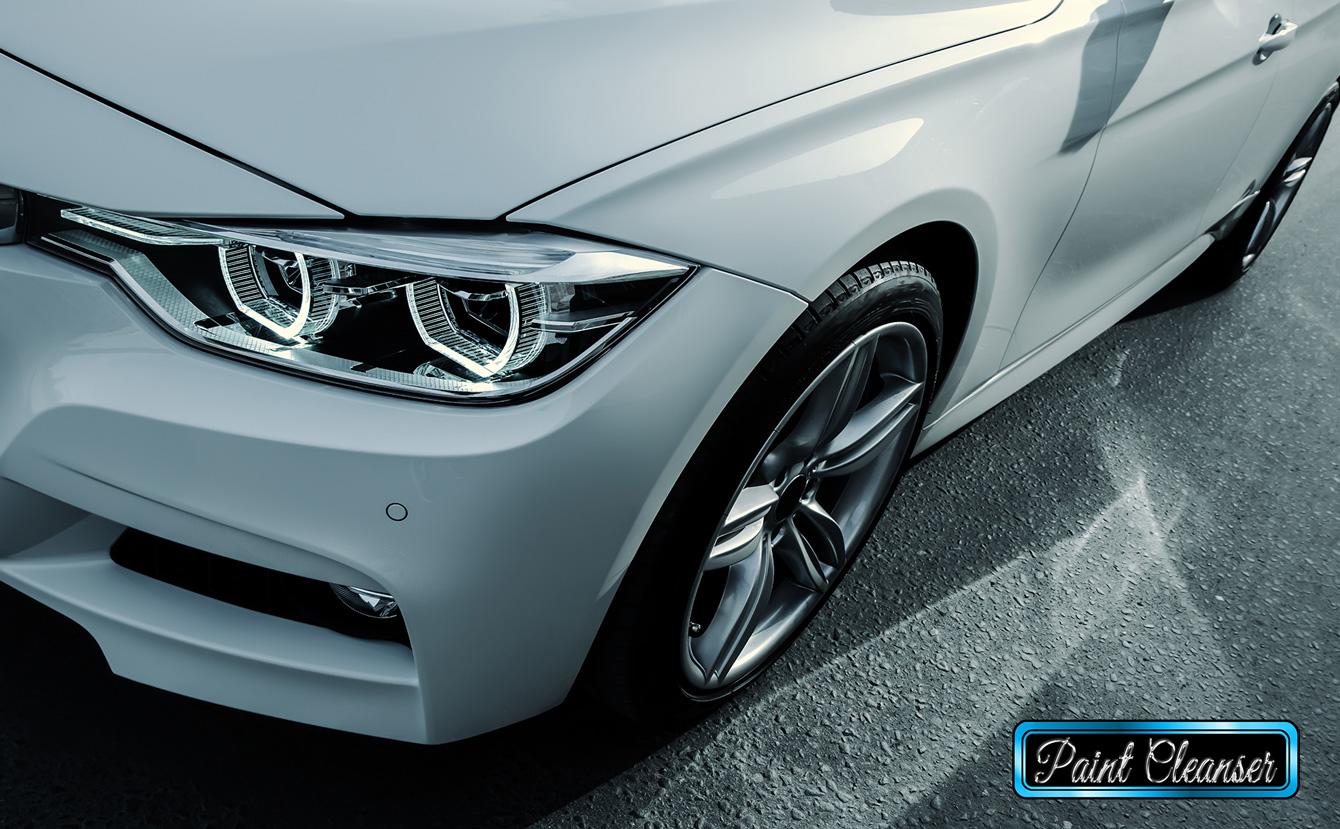 ---
QUICK & SLICK GLOSS DETAILER
Quick & Slick Gloss Detailer keeps your vehicle looking clean everyday between washes. Cleans and rejuvenates paintwork, glass, mirrors and trim. removes light traffic film, bird lime and finger prints.

Leaves an ultra slick nano polymer wax layer designed to enhance the gloss and depth. Also, adds a quick additional layer of protection to paintwork. The nano polymer formulation aids in reducing surface tension, creating a highly lubricated layer which enhances the performance of detailing clay when used as a lubricant.
---
WHAT DOES PURE DEFINITION® DETAILING TOWEL DO?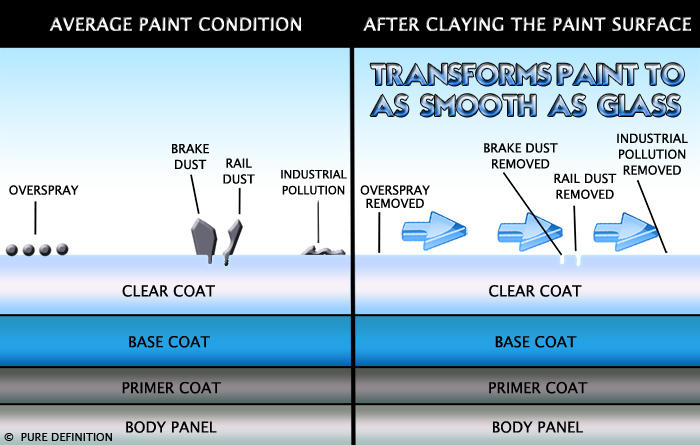 WHAT DOES CLAYING DO?
The diagram above gives illustration to the contaminants which the Nano-Coat Clay Towel removes, which regular washing will not Remove. Once the contaminants have been removed via claying they will transform the rough to touch surface to a surface which is as smooth as glass. 
For best results we recommend that the paintwork is polished to enhance the results even further (diamond Fusion to remove heavy - medium paint defects followed by crystal fusion to remove medium to light defects) and finally waxed (using our carnauba liquid wax) to add an extra dimension to the refection and protect the paintwork as dirt and contaminants from the road and air are constantly attacking the paintwork.
There are no reviews for this product.

1. Thoroughly wash the vehicle to remove all loose surface contamination, the Nano-Coat Clay Towel is designed to remove embedded contamination and use over a non washed surface will result in scratches.
2. Pre-soak the Nano-Coat Clay Towel in a bucket of water prior to use. Using a suitable solution, we advise using Pure Definition Quick & Slick Gloss Detailer to reduce surface tension further. Start wetting the cars surface you want to remove contamination from with the microfibre side of the nano-coat clay towel, displacing water over the area to be cleaned. Then spraying the detailer on top of the wet area, ensuring that the area is liberally coated in a mixture of water and detailer (ensure the area is always wet and well coated in this mixture).
3. Fold the cloth in four so the innovative polymer rubber layer is facing outwards and, using very little pressure, pass the Nano-Coat Clay Towel over the wet surface. The Nano-Coat Clay Towel should be turned over or rinsed regularly to reduce the risk of removed contamination scratching the paintwork.
4. Thoroughly rinse the surface and use a fresh microfibre cloth to dry the area. The surface should be smooth to touch. This can be confirmed by placing your hand in a thin plastic bag and lightly running it over the surface.