Clay Bar Kit Car Lube Detailer Heavy Car Detailing Claybar Pure Definition
Clay Bar Kit Car Lube Detailer Heavy Car Detailing Claybar Pure Definition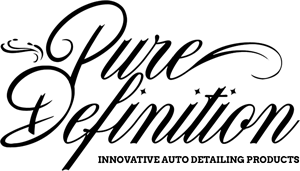 ---
1 x PAINT CLEANSER CLAY BAR HEAVY GRADE (100g)

1 x QUICK & SLICK GLOSS DETAILER - CHERRY SCENT (500ml)

DETAILING CLAY IS ONE CRUCIAL PAINTWORK TREATMENT WHICH IS OFTEN OVERLOOKED. HOWEVER, EVERY CAR WILL BENEFIT HUGELY FROM THE TREATMENT OF A CLAY BAR, ESPECIALLY IF YOU DESIRE TO HAVE A JAW DROPPING FINISH.

USING A CLAY BAR IS ONE OF THE KEY WAYS TO REMOVE INVISIBLE INDUSTRIAL POLLUTION AND CONTAMINANTS FROM THE PAINTWORK, IF THE CONTAMINANTS ARE LEFT UNTREATED EMBEDDED IN THE PAINTWORK FOR TOO LONG IT WILL CAUSE THE FORMATION OF RUST.

AFTER USE, THE PAINTWORK WILL BE AS SMOOTH AS GLASS, NO LONGER WILL THERE BE A ROUGH AND COARSE FEELING WHICH ONCE PREVENTED THE PERFECT FINISH. AT THE VERY LEAST VEHICLES SHOULD BE CLAYED ATLEAST ONCE A YEAR.

✅ REMOVES STUBBORN CONTAMINANTS, INGRAINED DIRT, TREE SAP & OVERSPRAY

✅ TRANSFORMS PAINTWORK TO AS SMOOTH AS GLASS

✅ ENHANCE PAINTWORK FINISH, ENRICHING GLOSS & FINISH

✅ DETAILER OFFERS PROTECTION & LUBRICANT FOR DETAILING CLAY

✅ REDUCES SURFACE TENSION

PAINT CLEANSER DETAILING CLAY

Paint cleanser clay bar is developed to remove deep ingrained contaminants from automotive finishes, such as paintwork and glass. Pure definition clay bars are a key tool within a detailer's arsenal of products, they effortlessly remove hidden ingrained dirt from paintwork.

This transforms the surface to as smooth as glass. Removing paintwork contamination is vital to achieve the best possible finish on your paintwork. Contamination is not always visible to the naked eye, but it will effect the finish/shine to the paintwork. Additionally, polishing and waxing contaminated paintwork will cause micro contaminants to be dragged across the surface causing tiny marks and scratches..

QUICK & SLICK GLOSS DETAILER

Quick & Slick Gloss Detailer keeps your vehicle looking clean everyday between washes. Cleans and rejuvenates paintwork, glass, mirrors and trim. removes light traffic film, bird lime and finger prints.

Leaves an ultra slick nano polymer wax layer designed to enhance the gloss and depth. Also, adds a quick additional layer of protection to paintwork. The nano polymer formulation aids In reducing surface tension,creating a highly lubricated layer which enhances the performance of detailing clay when used as a lubricant.
There are no reviews for this product.