Car Shampoo Wash & Wax PH Neutral Cleaning Detailing 3 X 500ML Pure Definition
Treat your car to a shampoo brimming full of specialised active cleaning agents and a combined wax formulation which will release and remove road traffic films, dirt and grime from the bodywork, revealing a flawless finish.
Active Agents Specialise Against Removal Of Dirt & Grime

Clean, Shine & Protect

260:1 Dilution Ratio

Wax Safe PH Neutral Formulation

Added Wax Formulation Enhances The Finish & Gloss
GLOSS WASH SHAMPOO - 3 x 500ML (1500ML TOTAL)
Gloss Wash Shampoo is a highly concentrated PH neutral wash and wax formulation. It is developed with a blend of advanced active agents which are specialised against the removal of traffic films and paintwork contaminants such as dirt and grime.
The advanced formulation of Gloss Wash Shampoo is developed with a PH neutral formulation. This ensures that there are no adverse effects to paintwork finishes and protective wax layers which are already applied.
The additional wax blend within Gloss Wash Shampoo wash gives the additional benefit of a quick maintenance application of extra wax protection to paintwork. This enhances the finish and gloss while removing the paintwork contaminants at the same time.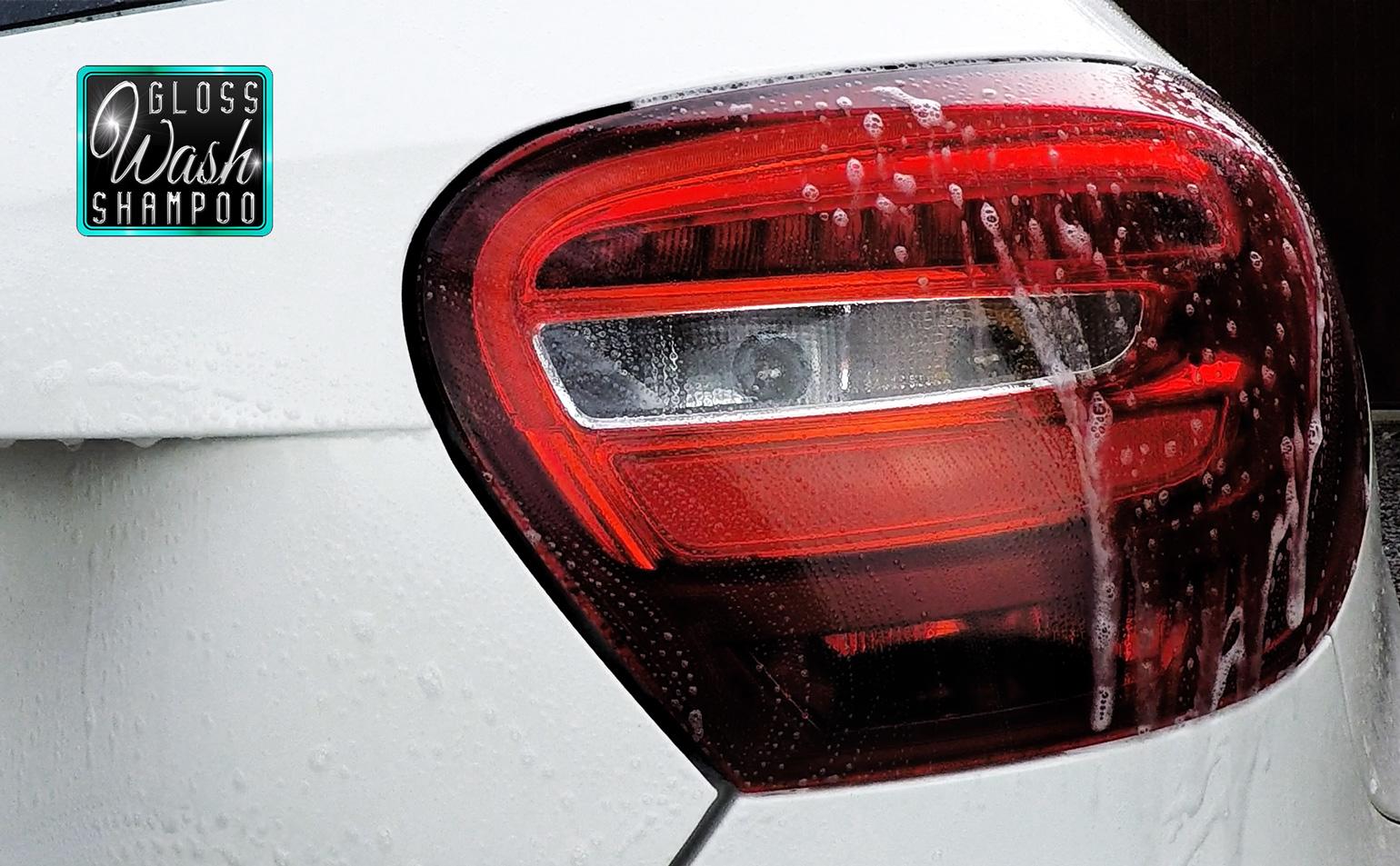 ---
WHEN SHOULD I USE THIS PRODUCT?
Gloss Wash Shampoo should be used regularly to clean and maintain the vehicle.
---
LOOKING FOR A DIFFERENT PRODUCT?
We specialise in virtually every detailing product, check out our categories below to help navigate the range of our products to find specific products for your detailing task. Don't forget to take a look at our detailing kits category below, you can make great savings by purchasing a range of products!
There are no reviews for this product.

Pour the Gloss Wash Shampoo into a bucket with a dilution ratio of 260:1 and mix with water. Rinse the vehicle before saturating a wash mitt in the solution and sweeping the wash mitt across the surface with very light pressure to remove the dirt. Squeeze the water out and rinse the wash mitt in a separate bucket of water before starting the process again. Leave the dirtiest parts such as the lowest part on the vehicle until last.