Car Cleaning Kit Detailing Clay Bar Wash Mitt Shampoo Edgeless Microfibre
Car Cleaning Kit Detailing Clay Bar Wash Mitt Shampoo Edgeless Microfibre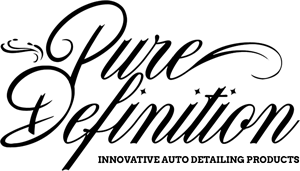 ---
This great value for money kit offers you a range of items to completely deep clean your vehicle from stubborn dirt and grime. The combination of these products will enable you to not only remove the stubborn dirt and grime but also enable you to maintain the clean finish.
565GSM Edgless Microfibre Towel

Clean & Shine With The Fine Grade Clay Bar

Ultra Concentrated 260:1 Pure Wash Shampoo

Swirl Free And Scratch Resistant Washing Mitt

Unbelievable Value For Money
PURE WASH SHAMPOO - 800ML
Pure Wash Shampoo is a highly concentrated PH neutral automotive shampoo. It is developed with a blend of advanced active agents which are specialised against the removal of traffic films and paintwork contaminants such as dirt and grime.
The advanced formulation of Pure Wash Shampoo is developed with a PH neutral formulation. This ensures that there are no adverse effects to paintwork finishes and protective wax layers which are already applied.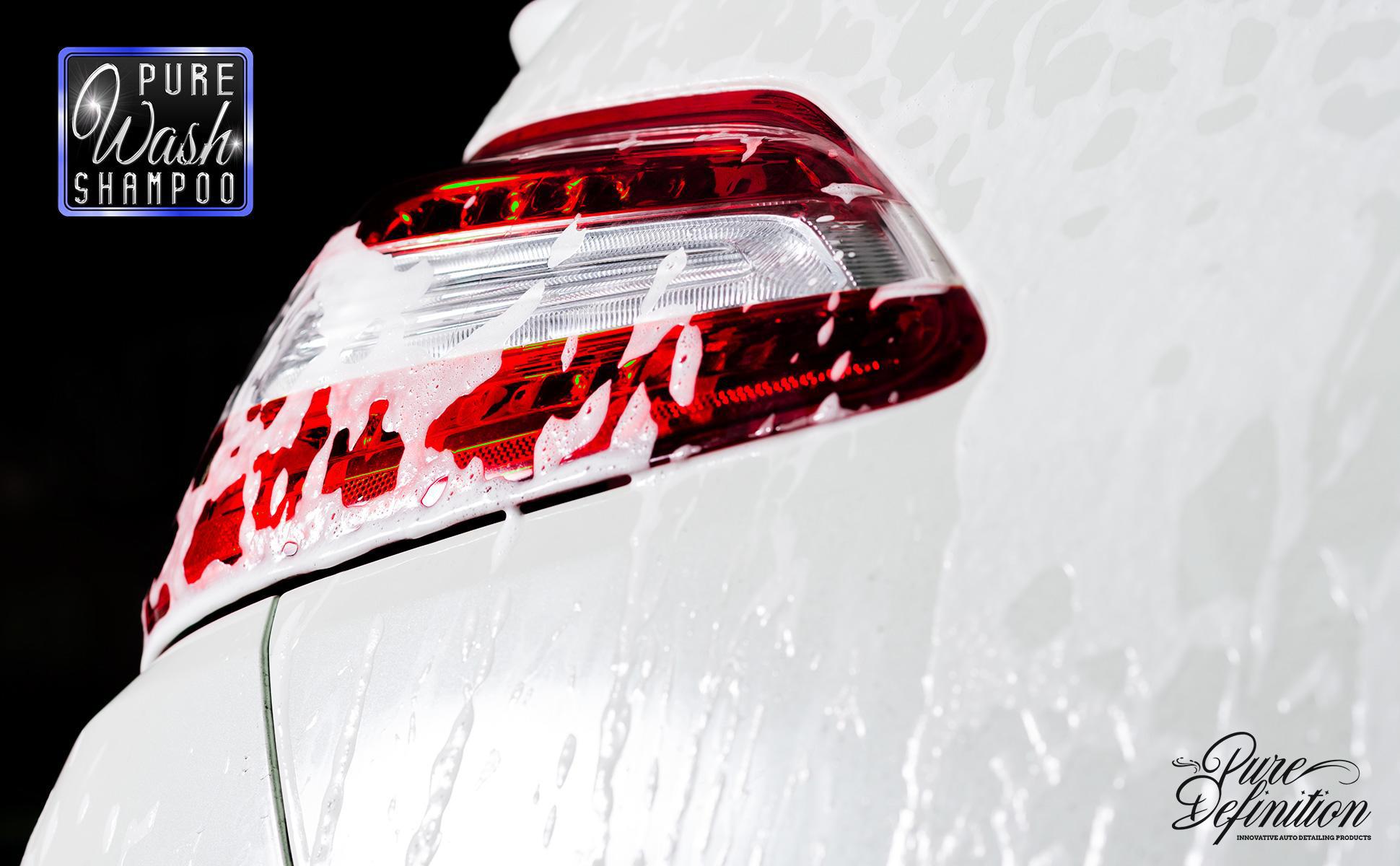 ---
SYNTHETIC WOOL WASH MITT
Our plush Synthetic Lambs Wool Wash Mitt is one of the softest and most durable synthetic lambs wool & wash mitts on the market. It gently removes stuck on dirt, grease, and grime from filthy cars with a soft scratch resistant synthetic wool. The wash mitt holds lots of water and suds, trapping dirt in the soft fur before it can scratch the paintwork. The synthetic wool is ultra-soft, scratch resistant, and machine washable for easy maintenance.
---
PAINT CLEANSER CLAY BAR - 100G FINE GRADE
Paint Cleanser clay bar is developed to remove deeply ingrained contaminants from automotive finishes, such as paintwork and glass. Pure definition clay bars are a key tool within a detailer's arsenal of products, they effortlessly remove hidden ingrained dirt from paintwork. This transforms the surface to as smooth as glass.
Removing paintwork contamination is vital to achieving the best possible finish on your paintwork. Contamination is not always visible to the naked eye, but it will affect the finish/shine to the paintwork.
Additionally, polishing and waxing contaminated paintwork will cause micro contaminants to be dragged across the surface causing tiny marks and scratches.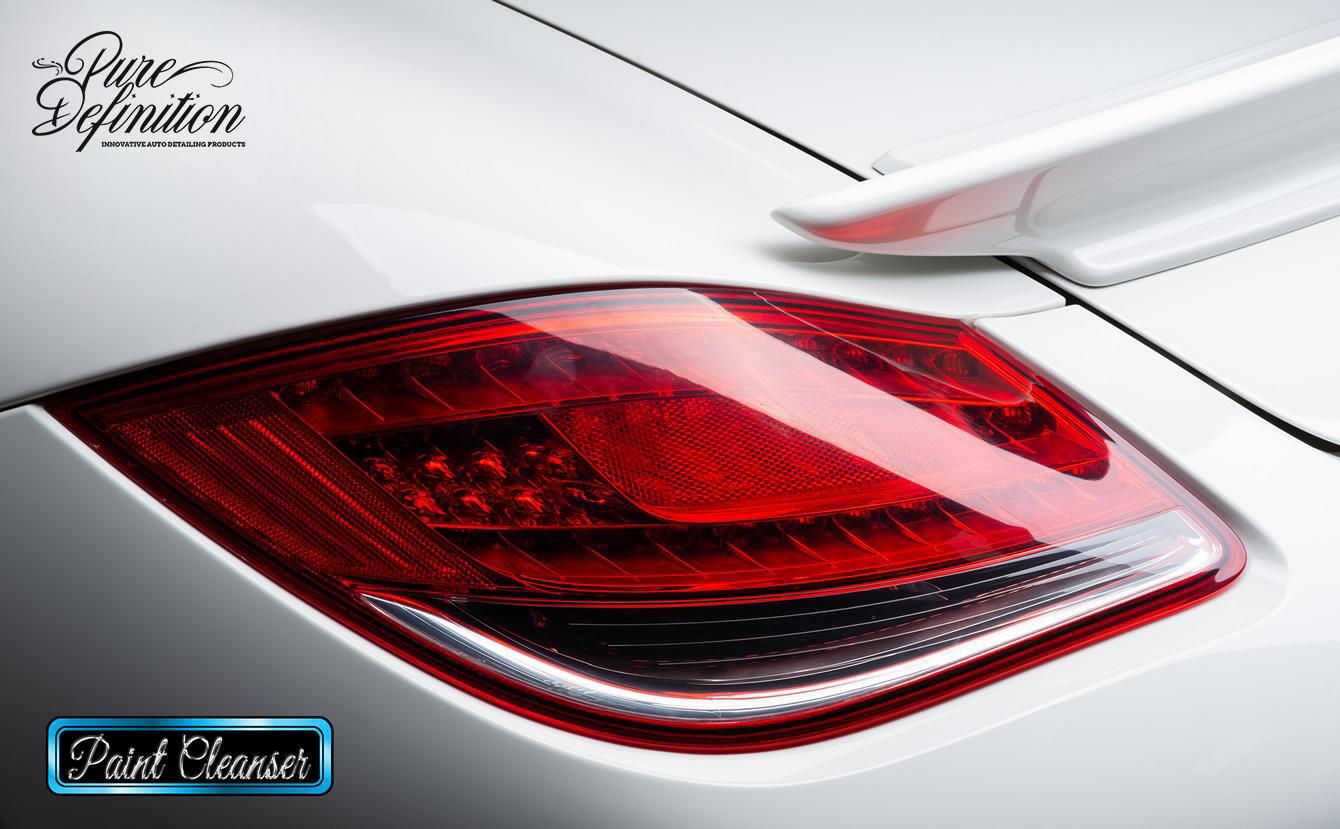 ---
QUICK & SLICK GLOSS DETAILER - 500ML CHERRY SCENT
Quick & Slick Gloss Detailer keeps your vehicle looking clean every day between washes. Cleans and rejuvenates paintwork, glass, mirrors and trim. removes light traffic film, bird lime and fingerprints.

Leaves an ultra slick nano polymer wax layer designed to enhance the gloss and depth. Also, adds a quick additional layer of protection to paintwork. The nano-polymer formulation aids in reducing surface tension, creating a highly lubricated layer which enhances the performance of detailing clay when used as a lubricant.
---
WHAT DOES PURE DEFINITION® DETAILING CLAY KIT DO?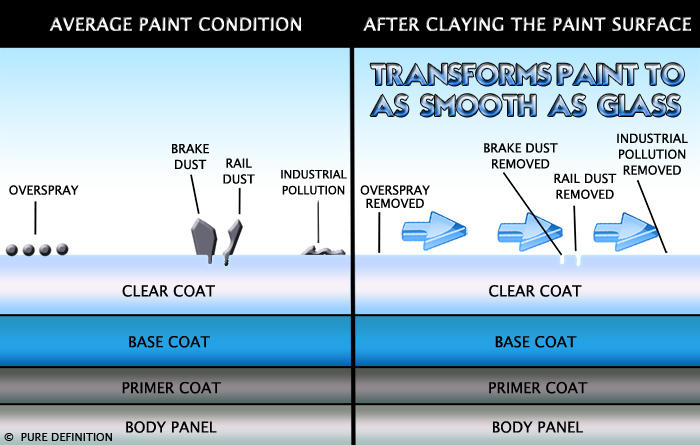 WHAT DOES CLAYING DO?
The diagram above gives illustration to the contaminants which the clay bar removes, which regular washing will not Remove. Once the contaminants have been removed via claying they will transform the rough to touch surface to a surface which is as smooth as glass. 
---
FLAWLESS EDGELESS MICROFIBRE - 40X60CM 565GSM
The Flawless edgeless microfibre towel is developed to be completely paintwork safe compared to conventional microfibre towels. The dual pile weave is ultra plush to the touch, ensuring no scratching or streaking, even on the most delicate vehicle paintwork. The ultrasonic cut, plush edgeless surround of the microfibre towel guarantees no hard edges on the microfibre, creating a swirl free experience.
LOOKING FOR A DIFFERENT PRODUCT?
We specialise in virtually every detailing product, check out our categories below to help navigate the range of our products to find specific products for your detailing task. Don't forget to take a look at our detailing kits category below, you can make great savings by purchasing a range of products!
There are no reviews for this product.