Aqua Magnet Waffle Drying Towel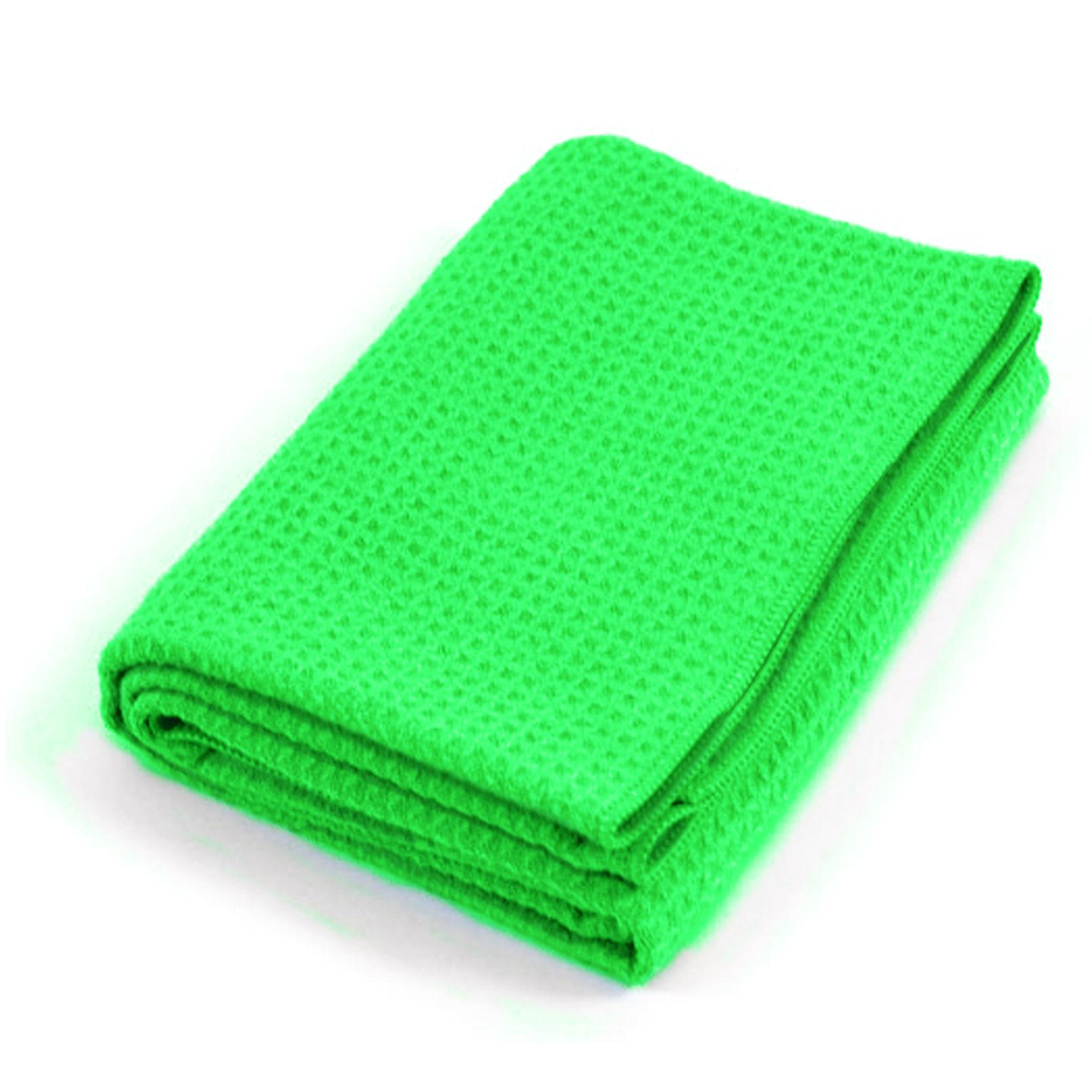 Aqua Magnet Waffle Drying Towel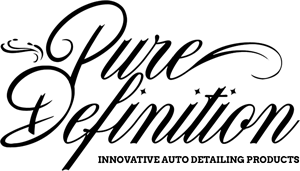 ---
Aqua Magnet Drying Towel is specially developed for absorbing large amounts of water quickly, up to 7 times its own weight. The unique honey comb filter and soft fibres guarantee drying with a streak-free and swirl-free finish, on even the most delicate car paintwork. 
Absorbs up-to 7 Times Its Own Weight

Honey Comb Waffle Weave

 XL 60 x 80cm Drying Towel

  

Unique Honey Comb Design

Streak-Free, Scratch-Free, Lint-Free, Swirl-Free

Polishes, Drys, Buffs And Shines
KIT CONTENTS: 
This item comes with the following: 
1 X AQUA MAGNET DRYING TOWEL 60X80CM 365GSM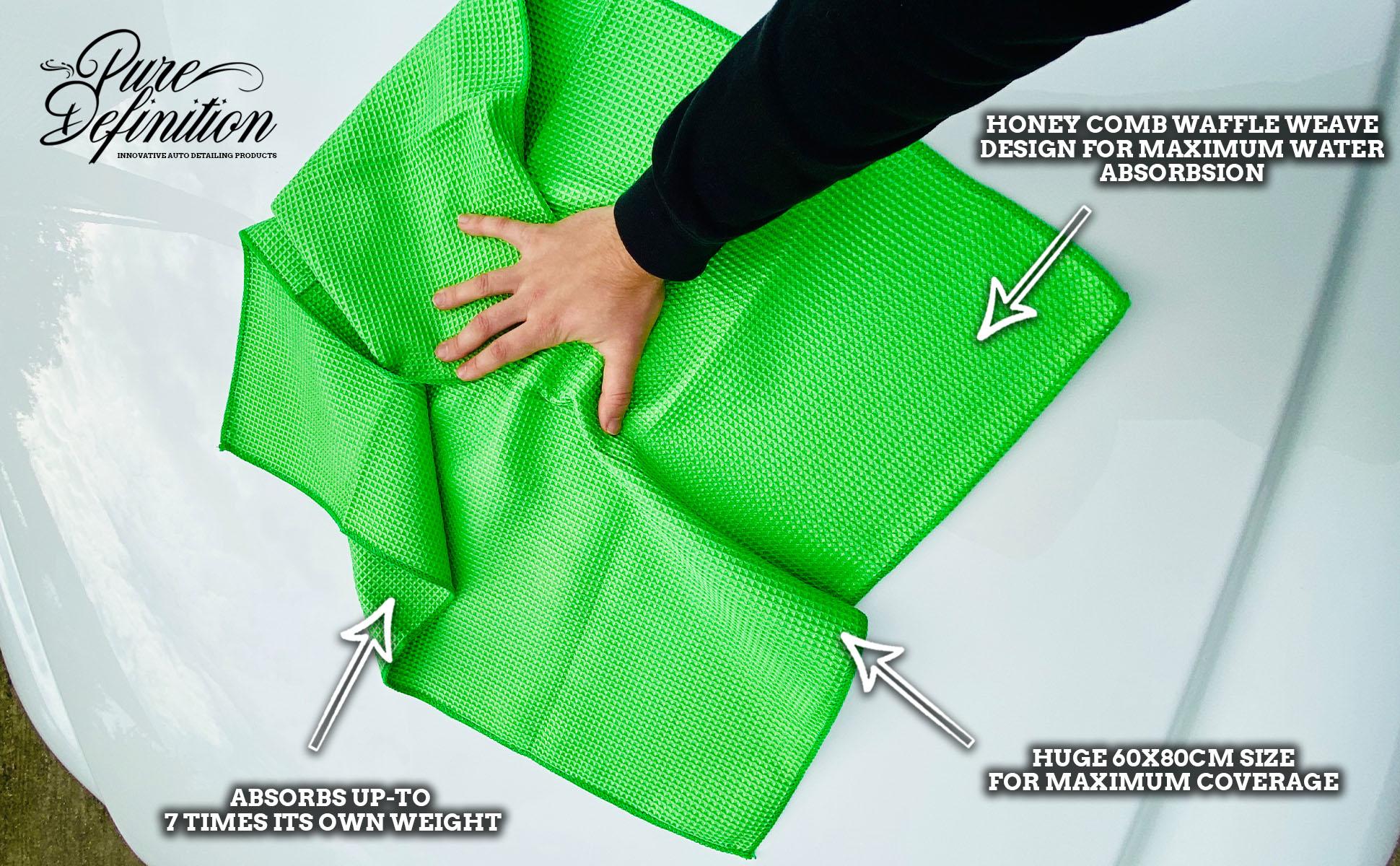 PREMIUM QUALITY HONEYCOMB DESIGN

The unique honeycomb design of our Aqua Magnet Drying Towel is made with the finest quality fabric available for maximum water absorption - ensuring that you get streak-free, scratch-free, lint-free and swirl-free results.

HUGE 60X80CM SIZE

The huge 60x80cm size of the Aqua Magnet Drying Towel ensures that it can hold huge amounts of water. Additionally, ensuring that it can be used to dry any sized vehicle.
ULTRA ABSORBENT 365GSM FABRIC

The quality honeycomb microfibre fabric ensures maximum absorption of water, it can absorb up to 7 Times Its Own Weight! Making it much quicker and safer for your paintwork to dry your vehicle after washing - compared to many other methods of drying your vehicle.

CARE FOR YOUR MICROFIBRE PRODUCTS

Machine wash at 30°C, do not use fabric conditioner. To ensure longevity and performance of your microfiber products it is important to use a good microfibre cleaner, such as our Microfibre Wash Restorer.
There are no reviews for this product.

After cleaning your vehicle and rinsing away the suds from the car shampoo you can start to dry the vehicle. To start with you want to start dying the highest areas of the bodywork first, such as the roof. This is because water droplets will be continuously dripping from the wet panels onto lower areas of the vehicle. If possible it is recommended not to wash your car in direct sunlight as the water can evaporate very quickly before you have a chance to: 1) Rinse away the suds on the panel 2) Dry away the majority of the water from the bodywork.
HOW TO LOOK AFTER THIS ITEM?
After using this item hang the item up to air dry naturally. Do not store the item away if it is still damp. After a few uses, you may wish to wash the towel. In this case, you will need to either wash by hand in a bowl of warm water with a detergent suitable for fabrics. Alternatively, you can machine wash the item at 40°C, do not use fabric conditioner as this will damage the properties of the internal structure of the fabric.
If washing this towel with other dirty items, please make sure you do not wash too many items at the same time and do not wash a heavily contaminated towel/cloth with other lightly contaminated towels/cloths. This is because the dirt can spread into the other cloths during machine washing and contaminate them.
*Size 24" x 32" or 60 x 80cm